EXPLORE OUR MULTI BRAND JEWELRY SHOP IN BANGKOK
MULTI BRAND JEWELRY SHOP, ONE VISION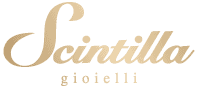 For centuries Italian jewelers have been inspired by the endless variety and challenges of creating highly crafted jewellery. Our multi brand jewelry shop in Bangkok captures this distinctive Italian style that was passed on from generations to generations, through Roman Empire and the Renaissance period. During this period, jewelery designs sat at the same artistic level as the work of revered Italian Renaissance painters, sculptors and architects. Nowadays, the knowledge and techniques of jewelry making placed Italian jeweleries among the top in the world.
A piece of jewelery is much more than merely a fashionable and elegant choice of adornment. Each hand-picked piece at our multi brand jewelry shop in Bangkok allow our wearer to stand out in the crowd with Italian brillance. What many everyday consumers may not recognize is that jewelry design is rich in diverse cultural history and centuries of artful admiration, A MASTERPIECE.
Scintilla Gioielli, established in 1998, is a multi-brand high jewelery boutique. Scintilla Gioielli carries world renowned jewelery brands such as Annamaria Cammilli, Fope, Nanis, Palmiero Jewellery Design, Scavia, Yoko London and many more. We places high importance on the quality, craftsmanship, and the unique design of each piece of jewelery in our curation process.

Siam paragon, Shop 46A, M Floor
991 Rama 1 Road, Pathumwan, Bangkok 10330
OPERATING HOURS:
Everyday 11:00 – 19:00
TEL : +66 2 610 9378
EMAIL: [email protected]