FOPE - FINE JEWELRY IN BANGKOK
A fine Italian jewelry brand, anything by Fope is unmistakably unique by their alluring and unforgettable charm. Born in 1929, Fope has a rich heritage that echoes elegance surpassing time and trends. The brand prioritizes the fusion of form and function. Through Italian artistry and craftsmanship, you can find collections featuring a stunning array of designs, from classic diamond engagement rings to contemporary pieces that incorporate colorful gemstones and intricate designs. Fope creates fine jewelry that is sophisticated, flexible and innovative, transcending physical beauty.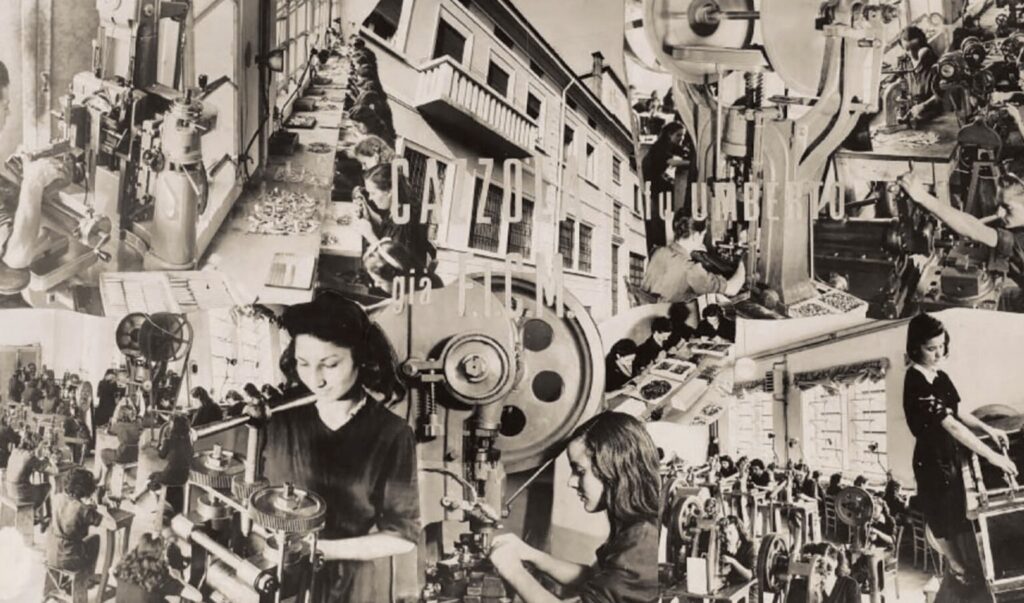 Fope was first established in Vicenza, Italy with a humble workshop of 20 employees. The city's enchanting cobblestone streets echo the love and passion that's celebrated at every turn, and that is also evident in Fope's designs. Italian jeweler and founder of Fope, Umberto Cazzola turned the humble factory into a revolutionary monument with modern technology that allowed them to create flexible metal watch straps. Later, Fope became the main supplier to leading Swiss watch makers from their innovative materials. From watch straps, the brand pivoted to fine jewelry with the advanced products that was the catalyst for their success. From the 1960's onwards, the brand poured their heart and soul into curating the most glamorous and luxurious pieces that are suitable for everyday use, while maintaining the quality and elegance.
Personifying sophistication, each piece whispers a testament to the brand's enduring legacy of impeccable design and craftsmanship, and the brand's commitment to excellence is apparent in every crevasse. Their signature Flex'it series features flexible 18K gold bracelets that mold effortlessly to the wearer's wrist is a tribute to the brand's dedication to innovation and technology. Ensuring the utmost luxurious design, and adding glamor to any occasion. The silky and supple gold mesh drapes beautifully around the wrist, resulting in a sense of sheer luxury. The bracelet's dazzling diamonds capture the light and give a touch of elegance to the already opulent design. Inside each piece are dozens of 18 karat gold springs, making it light and flexible, perfect for everyday wear while maintaining the lavish quality from inside out. Each piece is a little piece of heaven adorn on the wearer's wrists. The brand transports you into a world of opulence and sophistication, with their jewelry radiating with an aura of refinement and exclusivity.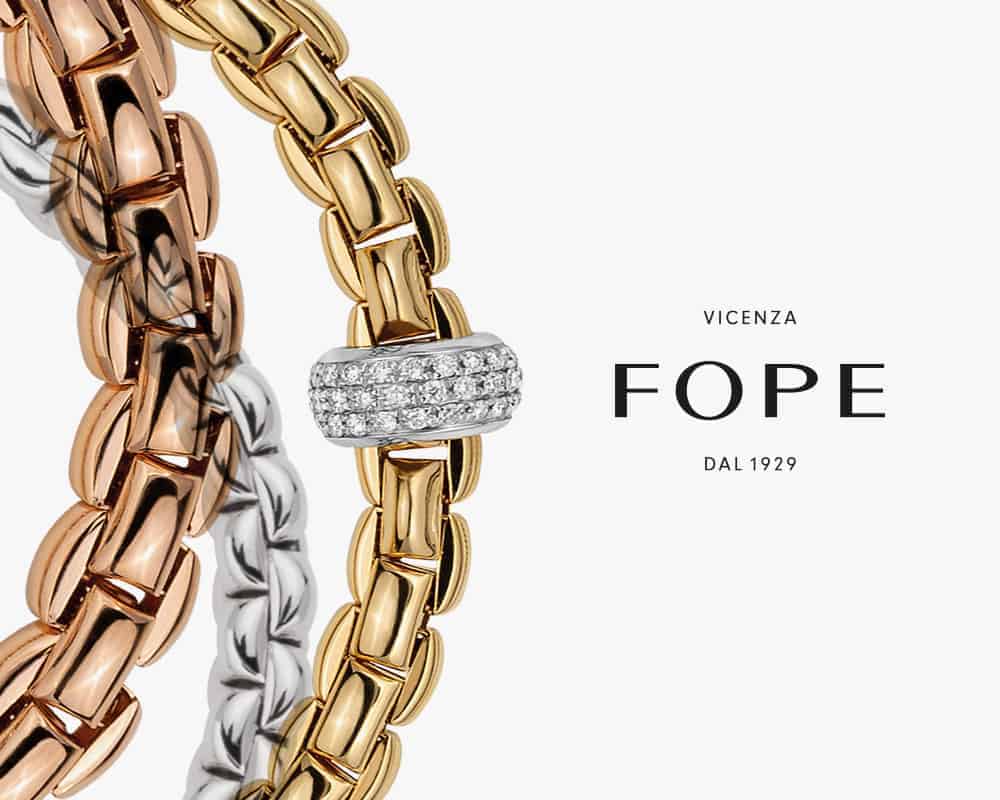 Every facet of Fope's jewelry demonstrates their dedication to quality. Expertly crafted in Vicenza, the brand uses only the finest materials, such as 18k gold, platinum, and precious stones, ensuring that each piece is of exceptional quality. Every component of the jewelry has been meticulously crafted to perfection for the wearer. With each unique design, you can sense the intricate motifs embedded into each component. Each piece is an artistic creation, emitting an unmatched sense of elegance and expertise. With the highest quality of materials and design, their jewelry is of exceptional standards that will be by your side for years to come.
The chemistry between a person and what they choose to adorn their bodies with surpasses the simple beauty of the piece. Functionality, personal preferences, and self-expression has to align before the perfect match can be made. Fope understands that jewelry is not merely an accessory, but a reflection of personality, values, and culture. It carries a sentimental value that goes beyond its aesthetic appeal. Fope aims to become a part of your identity and story.
A favorite among jewelry lovers all over the world, Fope represents the best of innovative Italian luxury and elegance, crafting exquisite pieces that are both beautiful and of exceptional quality. Our multi-brand jewelry store in Bangkok, Scintilla Gioielli, is an oasis of luxury in the city's already rich tapestry of refined shopping experiences, inviting you to indulge in the beauty and artistry of each Fope Bangkok piece.