MATTIA CIELO: MOVING JEWEL
Now Available in Bangkok
It's no small feat to create a brand that is truly unique in a market that is already brimming with innovative designs, but Mattia Cielo has accomplished just that. The company has created a style that is both incredibly enticing as well as inviting to a diverse variety of fine jewelry enthusiasts, an accomplishment that speaks volumes about the brand's love and passion for design and craftsmanship.
Established in 2006, Mattia Cielo and his friend Massimiliano Bonoli founded Third Millennium jewels, a company that marries the traditional beauty and elegance of jewellery with modern technology and design. The two pioneers that brought together innovative and industrial design – creating a love-child that the jewellery world has yet to experience. Born and bred in the jewel capital of the world, Venezia, the duo is no stranger to the industry. Itching for something new, the two launched an avant-garde approach to design came to fruition.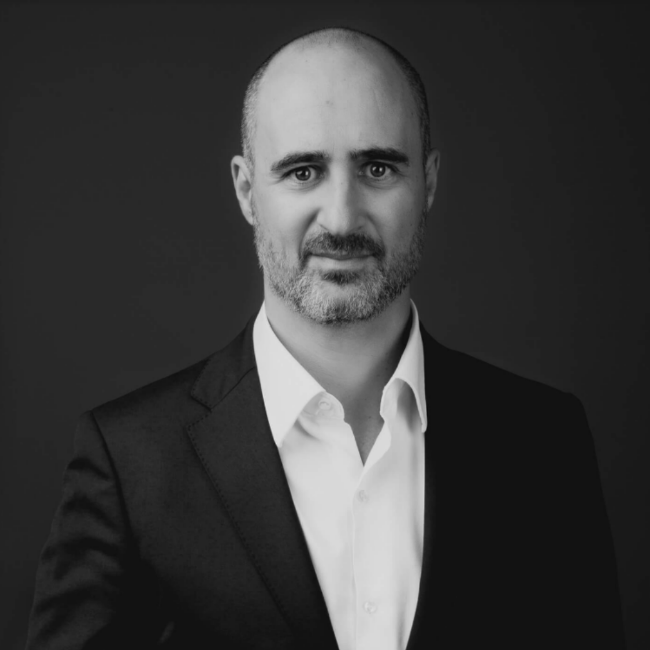 More than gemstones, gold, and precious metals, Mattia Cielo pieces and curations represents a perfect balance of elegance, modernity, infused with top-tier technology. Prioritising usage as well as the beauty, the lightweight and flexible nature of the gold jewelry will captivate you whether you're wearing the delicate bracelet on your wrist or the enchanting earrings that gently caress your cheeks.
As per Mattia Cielo's mantra — Moving Jewels — the brand pushes traditional views on jewellery design. Each component is made to move with you, adjusting to your needs and wishes whether you're dancing the night away or going about your daily routine.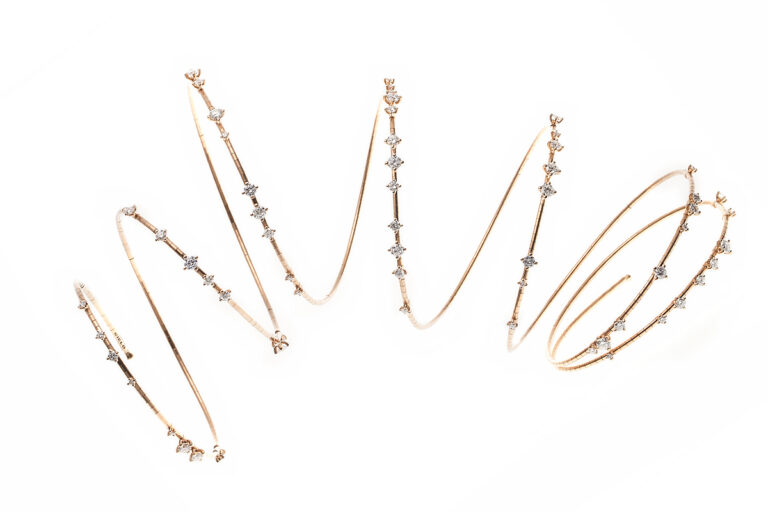 The design's use of Titanium Alloy embedded into the 18k gold allows for effortless transformation to its original shape, promising that each piece retains its beauty and integrity for years to come. This space-age material also adds a sense of history and wonder to the fine jewelry pieces. Like a prized possession that has travelled to the stars and back, each piece is a testament to the incredible advances in technology and engineering that have brought us to where we are today. A thrilling reminder that we are part of something bigger, that we are connected to the universe in ways that we can only scarcely imagine.
Bringing to life the balance between artistry and innovation, elegance and practicality. With the motto "Moving Jewels," Mattia Cielo continues to push the frontiers of what is possible, creating gold jewelry that is not only beautiful but also functional, durable, and comfortable. The expert craftsmanship of the brand's master goldsmiths is evident in the fluidity and movement that is captured in each piece, culminating in a breathtaking work of art. Discover the best of Mattia Cielo Bangkok has to offer at Scintilla Gioelli — our luxurious multi-brand Italian jewelry store in Siam Paragon.