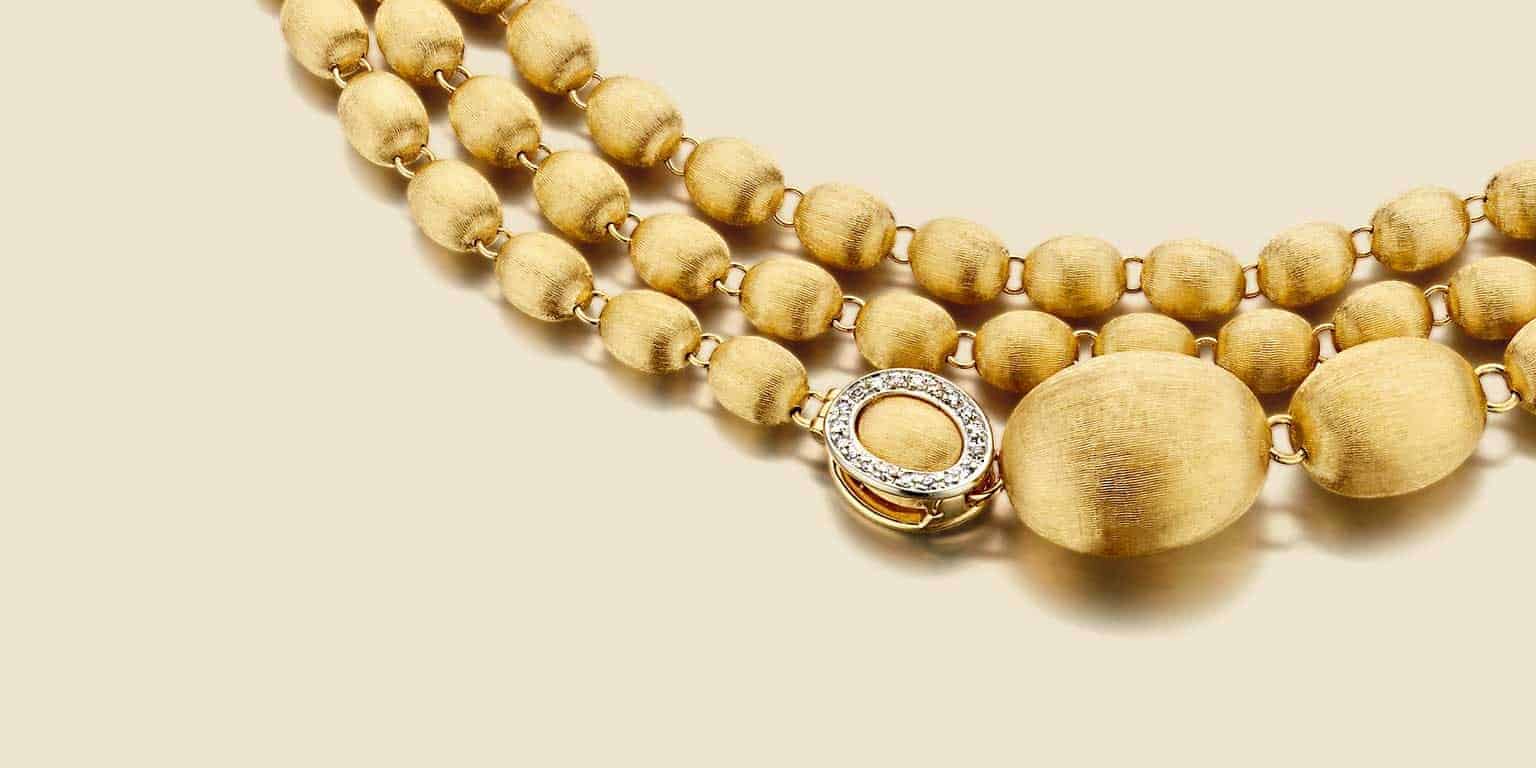 This Italian-based brand, founded by the remarkable designer Laura Bicego, has quickly captured the hearts of fine jewelry enthusiasts all over the world with their enchanting craftsmanship and attention to detail. Every piece from Nanis is a stunning work of art, crafted with the finest materials and infused with a sense of timeless beauty. From delicate bracelets adorned with shimmering diamonds to bold statement necklaces featuring vibrant gemstones, every single collection offers something for every style and occasion.
Uniquely inspired by nature's beauty, every design's delicate intricacies and graceful curves capture the spirit of mother nature's organic shapes and textures. The hallmark form of Nanis is a seamless union of classic elegance and contemporary touch, resulting in an appeal that is both classic and modern. Perfect for those who are looking to enhance and elevate their style.
Each gemstone, from lush pearls to glistening diamonds, is handpicked for its own beauty and brilliance. The collection's metals are equally of the highest grade, including 18k gold and sterling silver, among other precious metals.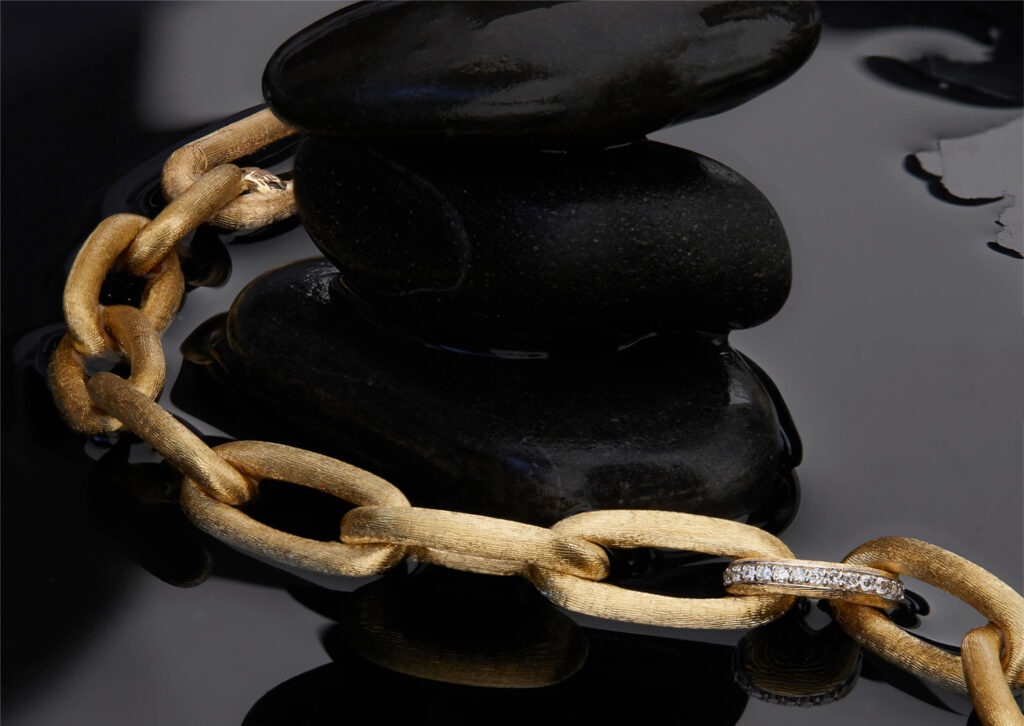 Their unique use of the traditional "Bulino tool" ensures that every piece is unique and one-of-a-kind. This ancient method includes a small pointed tool to create detailed designs on the gold jewelry's surface. Promising an exclusive piece of jewellery, with each line and curve made by the artisan's skilled hand. Just as a signature is unique to each individual, each design has a significant reminiscence of the artist's craftsmanship engraved into its crevasses.
The brand also implements the use of Gold Boules, a signature element of many of their designs. These small gold spheres are meticulously crafted by hand and are often adorned into the jewelry pieces as decorative elements. Creating Gold Boules involves moulding gold into tiny drops of heaven, adding a unique texture and dimension to the jewelry and making each piece special, as if it was whispering its beauty into the wearer's hearts.
Together, the use of the Bulino tool and the incorporation of Gold Boules create a distinctive look that sets Nanis apart from other fine jewelry brands. Each piece is a true work of art, crafted with love, passion and skill, and crafted to be treasured for a lifetime. Whether you are looking for a special and unique gift or a statement piece for yourself, you can find the best of Nanis Bangkok has to offer at Scintilla Gioielli — the perfect place to visit for anyone who appreciates sophistication, elegance, and the finer things in life.