Scintilla Gioielli: A One-of-a-Kind Multi-Brand Italian High Jewelry Shop in Bangkok
Bangkok, a city of vibrance and bustling markets, has a hidden treasure nestled amidst its energetic streets – Scintilla Gioielli, our one-of-a-kind multi-brand Italian high jewelry shop in Bangkok. Scintilla Gioielli stands as a radiant jewel in the crown of Bangkok's high-end shopping scene at Siam Paragon (M Floor). With a curated collection of the world's most sought-after brands, including Annamaria Cammilli, Pasquale Bruni, Fope, Marco Bicego, and Scavia, Scintilla Gioielli offers an unparalleled experience that melds one-of-a-kind craftsmanship with Italy's rich culture and heritage.
Get ready to be mesmerised by Scintilla Gioielli's breathtaking elegance. You are immediately immersed in a world of wonder as you enter its luxurious doors since each item of jewelry inside is an expression of the exquisite craftsmanship of skilled Italian artisans.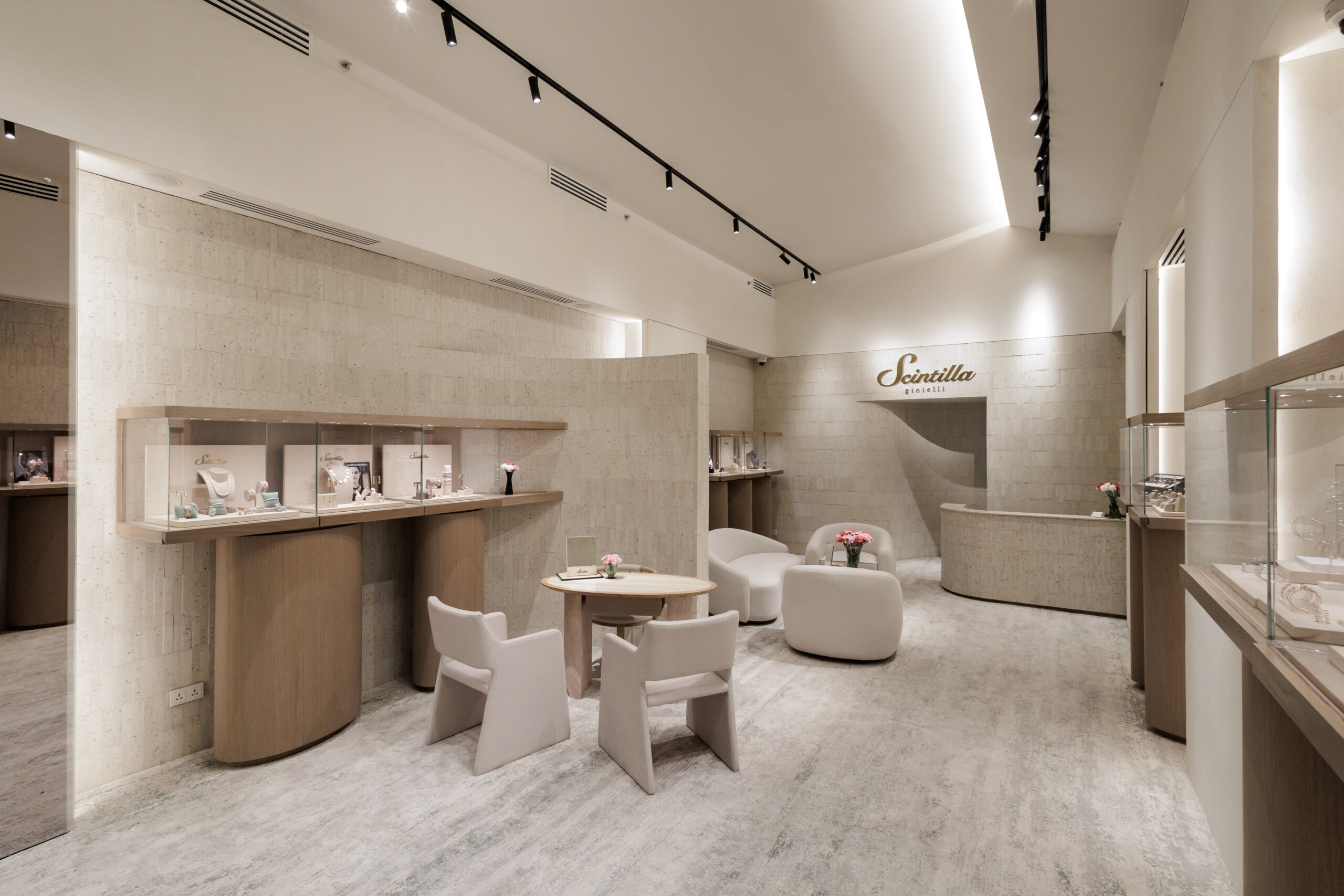 The Best Jewelry Shop in Bangkok
Being a provider of unique treasures is something Scintilla Gioielli takes great pleasure in. Each handpicked collection of Italian jewelry is a shining example of originality and a vivid testimonial to the personality of the wearer. From intricate necklaces that whisper tales of romance to sparkling rings that sing of opulence, every creation is as exceptional as the person who dons it.
You may find jewelry that dares to break tradition in the revered rooms of Scintilla Gioielli. There are earrings that mirror the beautiful patterns seen in nature, pendants that appear to be holding a piece of the sun, and bracelets that spiral like the cosmic universe. These creations push the boundaries of what jewelry can be, transforming it into wearable art that commands attention.
Culture and Heritage Woven in Gemstones
Scintilla Gioielli is not just a jewelry shop in Bangkok; it's a cultural journey through the Italian jewelry landscape, where the styles of renowned brands like Fope, Annamaria Cammilli, Pasquale Bruni, Marco Bicego, Tessitore, Scavia and some 20+ world-class brands come to life in magnificent ways.
Fope brings modernity and versatility to Italian jewelry. Their innovative designs, often characterised by flexible gold mesh bracelets and necklaces, reflect contemporary elegance. Fope seamlessly combines classic craftsmanship with a modern twist.
With a design philosophy deeply rooted in nature, Annamaria Cammilli's creations often mirror the organic forms of leaves, petals, and water ripples. Each piece exudes a sense of fluidity and grace, invoking a connection to the Earth's enchanting beauty.
Pasquale Bruni is synonymous with romance and love. Their jewelry is an embodiment of passion, featuring heart-shaped motifs, intricate detailing, and sparkling gemstones that tell tales of eternal affection. Every piece evokes the fervour of love's embrace.
Marco Bicego's designs are a celebration of nature's nuances. Hand-engraved gold captures the essence of sunlit leaves, while colourful gemstones evoke the hues of the Italian landscape. Each piece is a whimsical wonder, blending the beauty of the natural world with fine craftsmanship.
Scavia is a master of aesthetic equilibrium, creating jewelry that exudes timeless elegance. Their designs are marked by meticulous attention to detail and a harmonious blend of gemstones, resulting in pieces that radiate serenity and sophistication.
Craftsmanship at Scintilla Gioielli isn't just about skill; it's a symphony of passion and precision. Each jewel is meticulously crafted, with every gemstone set with care and every curve of gold shaped with devotion. It's a testament to the unwavering commitment to perfection, where every piece tells a story of the hands that crafted it. Whether it's the timeless elegance of a Pasquale Bruni piece or the contemporary flair of a Marco Bicego creation, you'll find Italy's artistry and history etched into every gemstone.
Craftsmanship That Captivates Right at Our Jewelry Shop in Bangkok
In a city known for its abundance of jewelry shops, Scintilla Gioielli distinguishes itself as a rare and radiant gem. This jewelry shop in Bangkok stands out with its one-of-a-kind opulence, boundary-pushing designs, and unwavering commitment to craftsmanship. It's not just a place to purchase jewelry; it's an immersive experience that weaves Italy's rich culture and heritage into every gemstone. Unlike the ordinary, Scintilla Gioielli is an extraordinary destination for those who seek jewelry that transcends the commonplace, making it the premier choice for connoisseurs in Bangkok and beyond.
Scintilla Gioielli is a shining example of fine Italian workmanship, represented by a jewelry shop in Bangkok in the heart of the city, where the contemporary and the old coexist. It is a location where one-of-a-kind richness meets boundary-pushing beauty, where each diamond is a representation of the artists' devotion, and where each gemstone honours the rich culture and tradition of Italy. Scintilla Gioielli, a real masterpiece in the centre of Bangkok, is a brilliant discovery for those seeking the unique in the world of high jewelry.
Elevate your elegance and immerse yourself in the world of Italian high jewelry at Scintilla Gioielli. Visit us today on the M floor of Siam Paragon, and let the magic of our curated collections adorn your life with timeless brilliance.
A glance is all it takes to realize just how much is going on in making a piece of high jewelry. We invite you to schedule a visit to our multi brand high jewelry boutique at Siam Paragon to learn more about what makes the piece truly unique.
Indulge in the beauty of exceptional fine and high jewelry collections from renowned brands available exclusively with us.
Siam Paragon, Shop 46A, M Floor 991 Rama 1 Road, Pathumwan, Bangkok 10330
OPERATING HOURS:
Everyday 11:00 – 19:00
TEL: +66 2 610 9378
EMAIL: [email protected]