The Home of Art Jewelry: Where to Buy Fine Jewelry in Bangkok?
For art collectors, designers or hand-crafted lovers, Scintilla Gioielli is a haven that provides artisan fine jewelry. Amidst the vibrant tapestry of Bangkok's bustling streets and rich culture, we are the place to go for those wondering where to buy fine jewelry in Bangkok. Our collection boasts pieces made by goldsmiths who honor authentic techniques used in age-old Italian craftsmanship, where each line is carved into gold by hand using the Bulino tool and pieces come together only by the care of expert fingers.
Where To Buy Fine Jewelry in Bangkok
Our newly-renovated multi-brand jewelry boutique, Scintilla Gioielli, has undergone a transformation that's nothing short of enchanting. It stands as a testament to the dedication of its creators – a space where each piece of jewelry is displayed like a work of art in a meticulously curated gallery. The soft, golden lighting casts a warm glow upon the plush velvet furnishings, creating an ambiance that is at once inviting and refined. For anyone wondering where to buy fine jewelry in Bangkok, look no further than Scintilla Gioielli.  We offer an experience –  a place where art and beauty coexist, where each piece of jewelry is a thoughtful masterpiece. 
18 karat Italian jewelry has a reputation for its unparalleled artistry and attention to detail. Italian jewelry stands apart from the competition because of the way that history and innovation have been blended together. This tradition is honored at Scintilla Gioielli with our collections that capture the best of Italian workmanship, showcasing brands from Marco Bicego to Tessitore.
Italian jewelry, at its core, represents a harmonious blend of history and innovation, a unique fusion that defines the craft's enduring excellence. This exceptional tradition is not merely acknowledged at Scintilla Gioielli; it is cherished and celebrated through collections that embody the pinnacle of Italian workmanship.
Italian jewelry stands out for its flawless fusion of heritage and modernity. It is a kind of art that embraces modern design and technical breakthroughs while honouring the time-tested methods passed down through the centuries. Enjoying the finest things each culture has to offer is crucial in any cross cultural experience. Italian jewelry has risen to the top of the world's jewelry scene because of its ability to establish a harmonic balance between the ancient and the contemporary.
It is not enough to simply wonder where to buy fine jewelry in Bangkok, you should seek out boutiques that honor their craft and respect the story that each piece holds. At Scintilla Gioielli, this tradition is not just honored; it is at the heart of our philosophy. Our boutique has a selection that honours the lasting customs of Italian goldsmiths while also embracing the inventive spirit that advances the trade. Each object on show is evidence of this complex dance between tradition and modernity.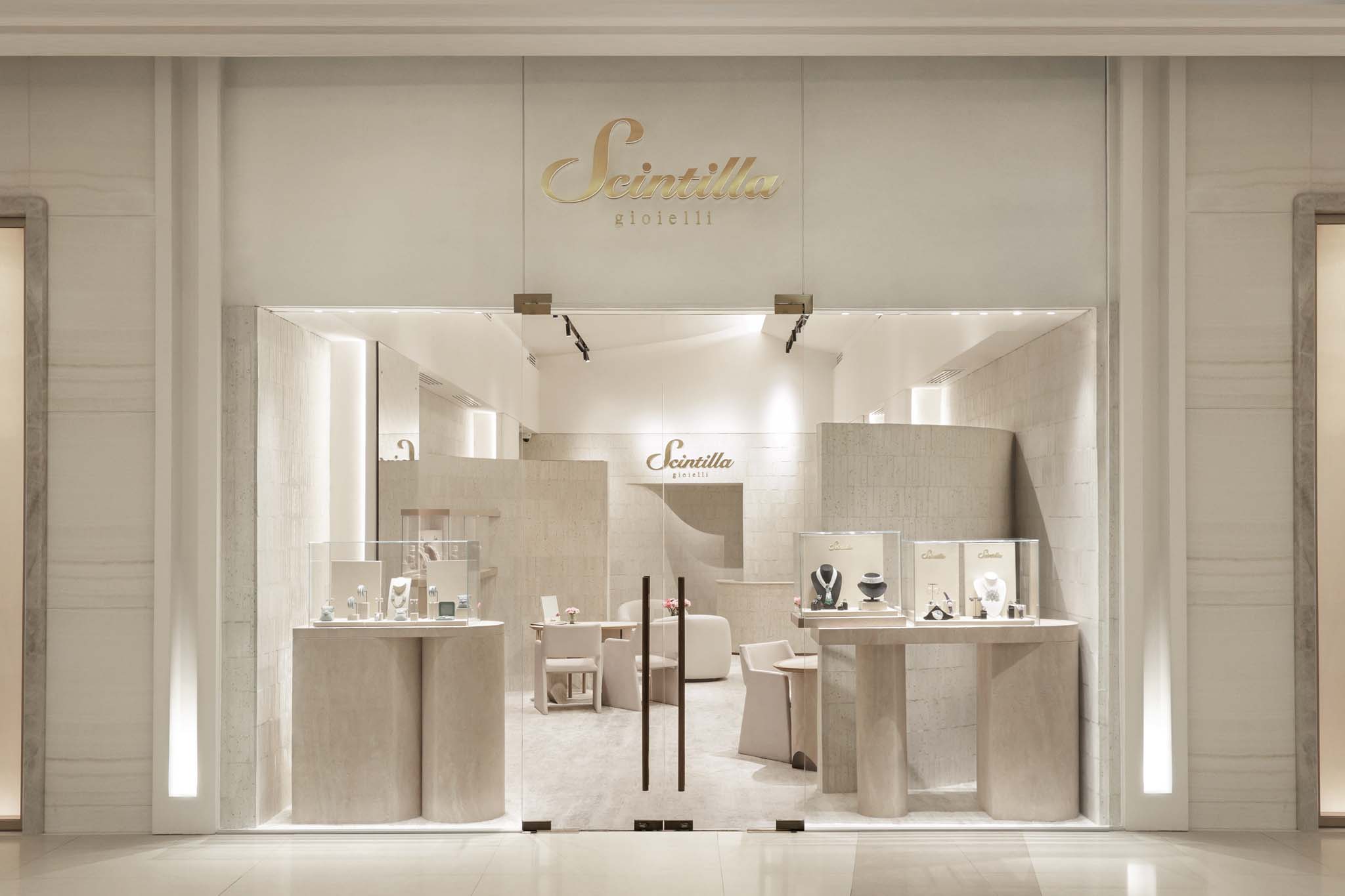 Renowned Italian Brands at Scintilla Bangkok
For those who appreciate the expertise that goes into handcrafted works of art, Marco Bicego and Nanis is the fine jewelry you seek. Their jewelry boasts graceful lines made by the Bulino tool, creating a distinctive originality. Each piece reflects the artistry and passion of the Italian goldsmiths who craft them, making them the perfect choice for those who seek sophistication and individuality.
In the world of high jewelry, Scavia and Palmiero are names that stand out. Their bold and unique designs, often inspired by nature, are perfect for those who dare to be different. Favorites among collectors, their pieces are one of a kind, with designs centered on a rare and special stone.
Glistening glass cabinets showcase the most exquisite pieces from Tessitore at our multi-brand fine jewelry boutique. These timeless Tubogas creations Naples are crafted using the hands of master craftsmen, honoring ancient Italian techniques that have been dutifully followed for over two centuries since the brand's creation in 1888.
Fope, on the other hand, is renowned for its innovative designs and unique Novecento mesh. Their sleek creations are a harmonious blend of contemporary style and classical elegance. The pieces exude an airy and light feel while maintaining a timeless charm. It's the perfect choice for those who wish to make a statement with subtlety.
From Marco Bicego with their fusion of the modern and old world charm, Nanis jewelry which captures the elegance and femininity in their delicate designs, to Fope that pushes the boundaries of innovation using their Novecento mesh, there is no shortage of fine jewelry impresses at Scintilla Gioielli Bangkok.  
In the heart of bustling Bangkok, our multi-brand high jewelry boutique beckons those who appreciate the finer things in life. It's a symphony of Italian craftsmanship and global innovation, where tradition and modernity coalesce into works of art. Scintilla Gioielli is not just the place to go when you know where to buy fine jewelry in Bangkok; it is a gallery of the finest 18 karat works of art available in Thailand. Visit our radiant jewel box and be prepared to be mesmerized by the timeless artistry that awaits.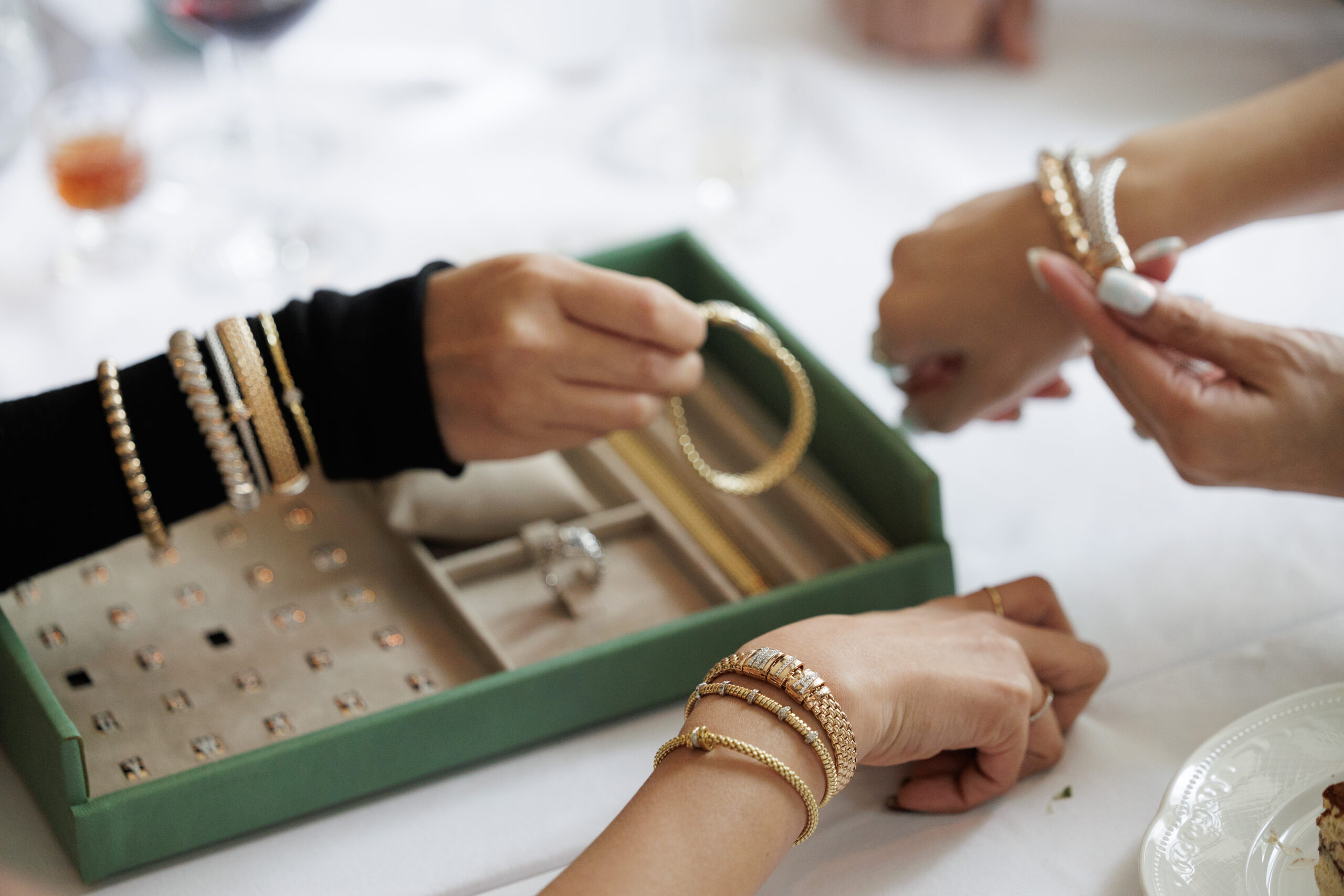 A glance is all it takes to realize just how much is going on in making a piece of high jewelry. We invite you to schedule a visit to our multi brand high jewelry boutique at Siam Paragon to learn more about what makes the piece truly unique.
Indulge in the beauty of exceptional fine and high jewelry collections from renowned brands available exclusively with us.
Siam Paragon, Shop 46A, M Floor 991 Rama 1 Road, Pathumwan, Bangkok 10330
OPERATING HOURS:
Everyday 11:00 – 19:00
TEL: +66 2 610 9378
EMAIL: [email protected]