DISCOVER THE ENCHANTING ELEGANCE OF ROBERTO DEMEGLIO'S BREATHTAKING ITALIAN JEWELRY
Step into the captivating history of Roberto Demeglio jewelry, a brand that has etched its name in the annals of luxury and innovation. Rooted in a passion for creating exquisite jewelry, Roberto Demeglio began his artistic exploration with a commitment to pushing the boundaries of design. With an unwavering attention to detail and a keen eye for beauty, he embarked on a quest to bring his visionary creations to life.

Since 1922, the Demeglio family has been in the jewelry business. With a heritage spanning decades, Roberto Demeglio has reinvented the art of stunning jewelled pieces. Having studied in Valenza, the jewellery making capital of the world, he followed his passion and his dream. With an unwavering determination, he opened the doors to his first goldsmith laboratory in the enchanting city of Turin at the tender age of 18 in 1984. Within those walls, creativity danced in harmony with meticulous craftsmanship, giving birth to captivating pieces that would transcend time. Like a painter with a palette of precious gemstones and gleaming metals, he blended his artistic vision with technical prowess, setting the stage for his extraordinary journey.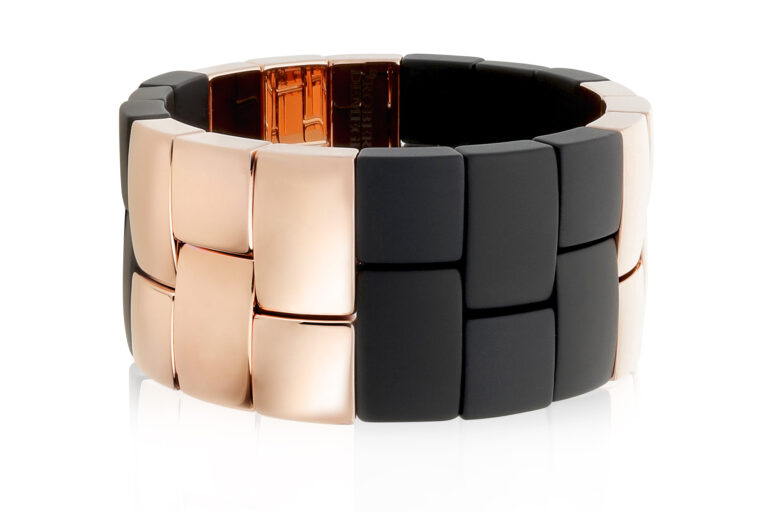 As Roberto Demeglio's designs enchanted the world, his jewelry found its way into renowned boutiques and prestigious galleries. You are transported into a world of luxury the instant you step foot into Scintilla Gioielli, tucked within the lavish parameters on the M floor at Siam Paragon in Bangkok, Thailand. Your eyes are immediately drawn to the gleaming display cases, illuminated by soft, cascading light that dances upon the intricate creations within. You are met with a sight that can only be described as breathtaking. Rings encrusted with mesmerising gemstones, their vibrant hues capturing the essence of a thousand sunsets. Bracelets that wrap delicately around your wrist, their smooth shapes, necklaces with delicate patterns that drape elegantly around the collarbone, evoking the grace of a swan in flight, are a testament to Roberto Demeglio's commitment to comfort and wearability. 
Experience works of art from Roberto Demeglio in Bangkok. His jewelry has become synonymous with haute couture and high society as the years passed, gracing the wrists, necks, and fingers of people seeking the pinnacle of elegance and splendour. Roberto Demeglio crafted elaborate tales of love, celebration, and personal expression with each stroke of his jeweller's tools. His designs became the realisation of fantasies, embodying the spirit of strength and individuality.