High Jewelry in Bangkok at Scintilla Gioielli
Scintilla Gioielli features high jewelry collections from some of the best Italian high jewelry brands with outstanding heritage to match.
With our commitment in unparalleled quality, unmistakable Italian design and unique craftsmanship, high jewelry brands presented in our multi-brand high jewelry boutique at Siam Paragon brings timeless elegance from Italian high jewelry to discerning individuals in Bangkok, Thailand.
We would like to feature two outstanding brands: Scavia and Palmiero in this article. But first, let's explore what makes high jewelry so desirable among all other forms of jewelry.
Go Beyond Extraordinary with High Jewelry
The term high jewelry, "Haute Joaillerie" in French, is used when only the very best of everything will do.
High jewelry is made to be one-of-a-kind. The crown jewel. The masterpiece. The epitome of beauty that will last through generations. This means from the sourcing of rare and precious natural gemstones, time-honored craftsmanship that is unique to each house, stringent quality control, design of the jewelry and more – everything has to be of utmost sophistication, often with extremely valuable gemstones as distinctive features.
High Jewelry: A Luxury Product or An Art Piece?
From the above description, there is no wonder a piece of high jewelry from big name houses could cost millions of dollars. It's not because extremely expensive gems, signature craftsmanship and more that made it so highly priced, high jewelry is considered an 'Art' in its own rights. This highest form of jewelry making made it so that the best creativity is communicated through the best materials and designs that is above and beyond what is normally possible.
High jewelry does all of these while keeping age-old tradition alive. In that sense, it's also another way of investment that will retain its value for so many years since it couldn't be duplicated.
Featured High Jewelry Brands at Scintilla Gioielli

This high jewelry brand based in Valenza, Italy is one of the most loved high jewelry manufacturers in the world due to its devotion to artisanal craftsmanship – all made exclusively in Italy. The story of Palmiero goes back to the 19th century. Back then, Valenza was regarded as the Italian capital of high jewelry where boutique jewelers and laboratories could be found in almost every corner. Seeing this, young Carlo Palmiero became captivated with the story of the town and the art of jewelry making.
As stated by its current executive, Luca Palmiero, the brand never follows current trends. We may see that many houses build their design around the central precious gem, but Palmiero jewelry focuses on making the overall design into a piece of art.
Since the 80's Carle Palmiero has been hailed as a visionary for the use of multicolored gems to enhance his designs. Aside from this, we often see him molding realistic wax models for his creations. Consequently, the use of multi-tonal gems with intricate 3D shapes in a Pavé setting has become the brand's signature.
See high jewelry from Palmiero at: https://scintillagioielli.com/product-category/palmiero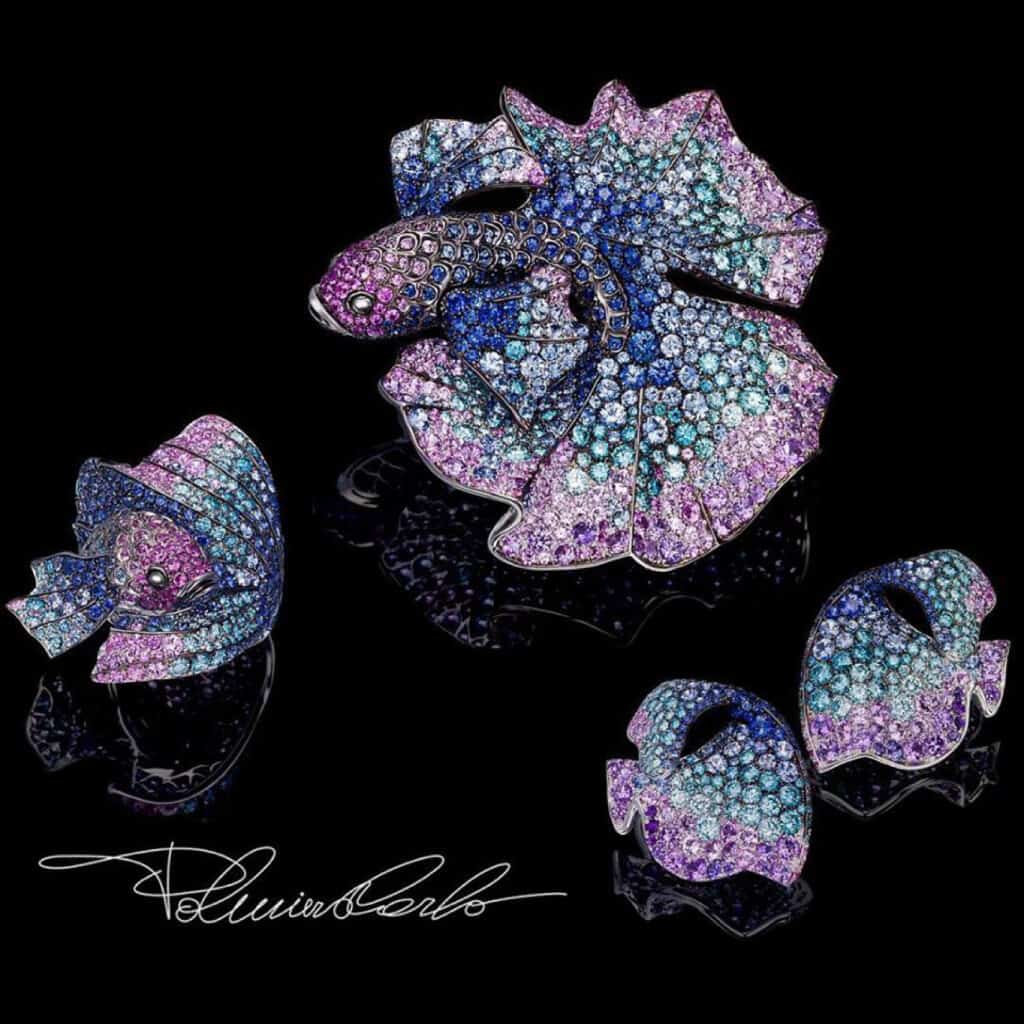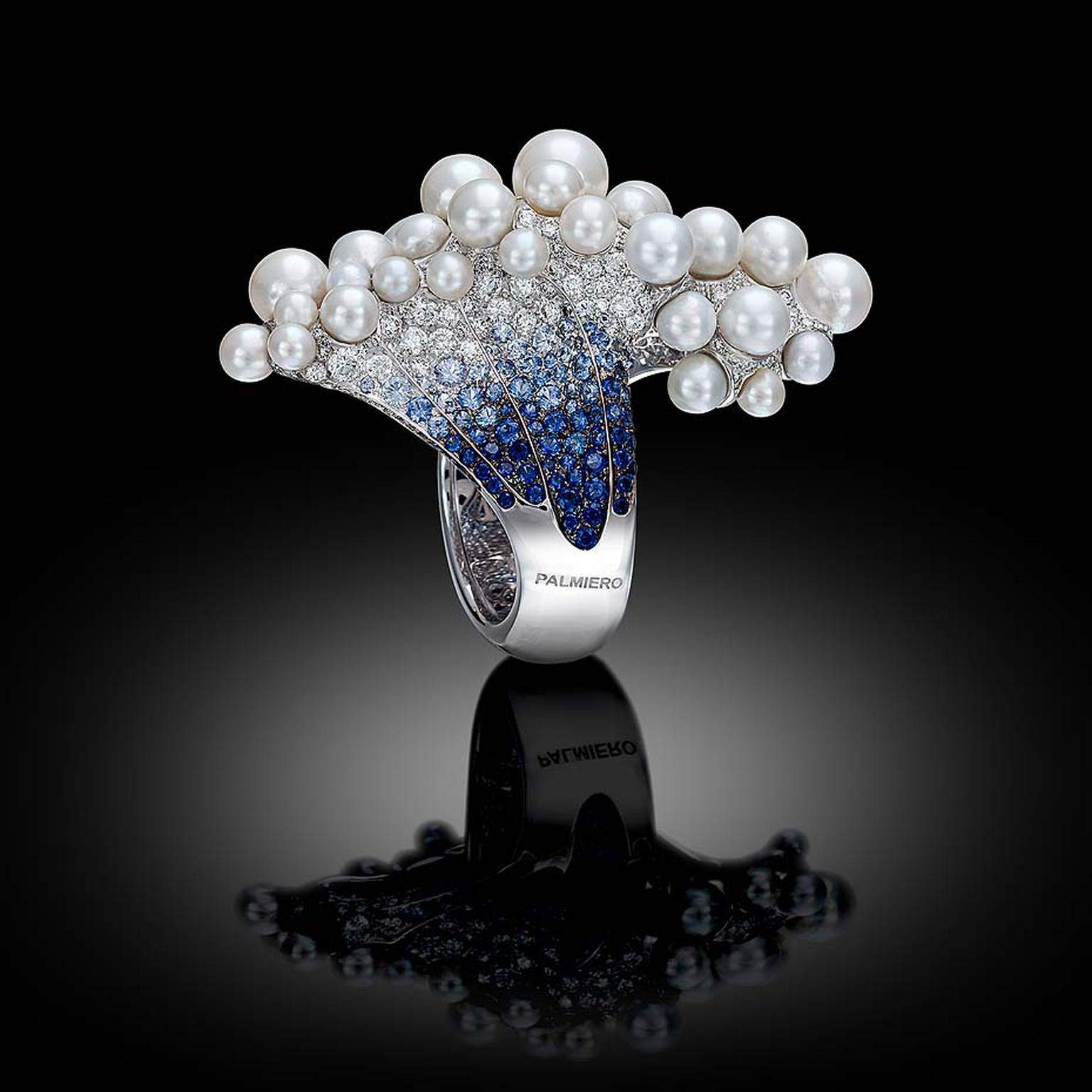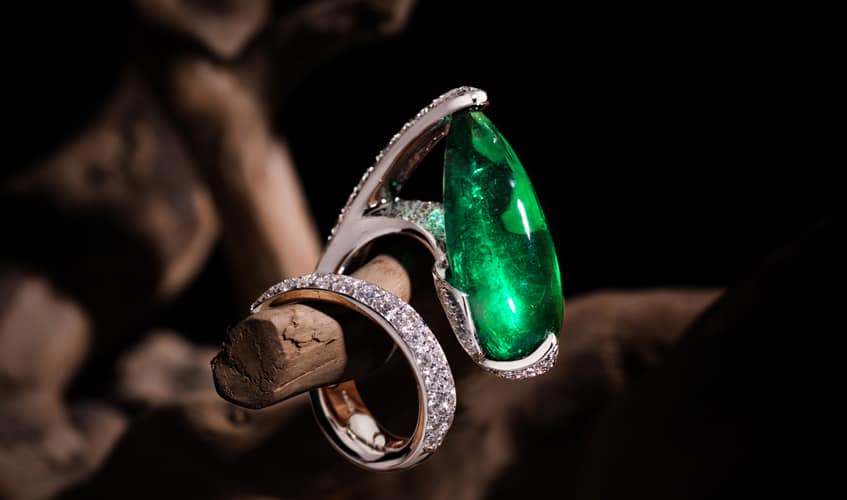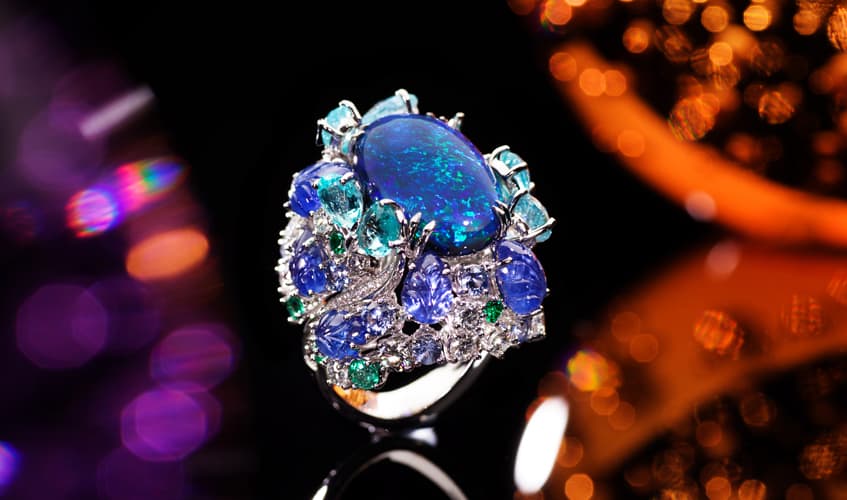 A high jewelry brand that started from a small jewelry workshop that Domenico Scavia opened in 1911. Today it has become one of the most luxurious Italian jewelries that communicate its rich Italian history, art and craftsmanship into the work.
Any Scavia high jewelry is highly recognizable. It started from an idea, followed by the technical perfection required to make it and extraordinary materials used to bring it to life. An absolute masterpiece like no other, conceived by Fulvio Maria Scavia himself.
Today his artisan workshop in Milan brings the fresh yet classic pieces to the world in limited numbers due to rare materials and meticulous technique required for Scavia's standard of excellence.
See high jewelry from Scavia at: https://scintillagioielli.com/product-category/scavia-gioielli
A glance is all it takes to realize just how much is going on in making a piece of high jewelry. We invite you to schedule a visit to our multi brand high jewelry boutique at Siam Paragon to learn more about what makes the piece truly unique.
Indulge in the beauty of exceptional fine and high jewelry collections from renowned brands available exclusively with us.
Siam paragon, Shop 46A, M Floor 991 Rama 1 Road, Pathumwan, Bangkok 10330
OPERATING HOURS:
Everyday 11:00 – 19:00
TEL: +66 2 610 9378
EMAIL: [email protected]