Dazzling on the Red Carpet: Pasquale Bruni Jewelry Seen on Hollywood's Finest
The allure of Pasquale Bruni jewelry is not confined to the glittering showcases of high-end boutiques; it extends to the red carpet, where Hollywood's A-listers choose these exquisite pieces to make a statement. It's not just about the dresses, the cosmetics, or the hairdos; it's also about the priceless jewels that these A-list celebrities shine themselves in. And one name stands out as a beacon of class and luxury in the world of high fashion and jewelry: Pasquale Bruni. The most elite members of Hollywood have been spotted walking the red carpet graced in these gorgeous outfits that exude timelessness and refinement.
The most gorgeous actors in Hollywood walk the red carpet with an atmosphere of grandeur and opulence that is unrivalled. Renowned for their exquisite craftsmanship and timeless elegance, Pasquale Bruni collections have adorned the necks, ears, and wrists of some of the world's most beloved celebrities, adding a touch of glamour to their already illustrious personas.
A Hollywood Love Affair: Celebrities and Pasquale Bruni Jewelry
The jewelry designed by Pasquale Bruni is nothing short of a masterpiece. A symphony of diamonds and precious metals comes to life the instant a celebrity wears one of their creations on the red carpet. Each item combines sophisticated design with the finest jewels the world has to offer, making it a beautiful feast for the eyes.
Pasquale Bruni jewelry isn't just about flash and dazzle; it's about timeless elegance. When a Hollywood starlet wears one of their pieces, it's not just a fashion statement; it's a declaration of sophistication. The jewelry doesn't compete with the star; it enhances their natural beauty and charisma.
Emma Watson: Radiance in Fiore
Emma Watson, the beloved actress known for her iconic role as Hermione Granger in the "Harry Potter" series, graced a prestigious awards ceremony wearing Pasquale Bruni jewelry from the Petit Garden collection. The "Petit Garden" necklace is a celebration of nature's delicate beauty, and Emma's choice was nothing short of enchanting. She donned The "Petit Garden" necklace, which featured intricate floral designs crafted from white gold and adorned with a plethora of sparkling diamonds. The necklace's ethereal and romantic charm perfectly complemented Emma's grace and elegance, making her a vision of timeless beauty on the red carpet.
Jennifer Lopez: The Splendor of Bon Ton
Jennifer Lopez, the epitome of glamour and style, recently left audiences awe-struck when she made a dazzling appearance adorned with the enchanting pieces from Pasquale Bruni's "Giardini Segreti" collection. It was a moment that captured the essence of a secret garden – a world of metamorphosing leaves and fluttering butterflies, where every piece of jewelry was a story waiting to be told. Jennifer's choice to wear the "Giardini Segreti" collection was more than just adornment; it was the art of storytelling. Each piece, whether it was a necklace, bracelet, or pair of earrings, conveyed a sense of grace and precious magic. When adorned on her skin, Pasquale Bruni jewelry became an extension of her persona, accentuating her already mesmerising beauty.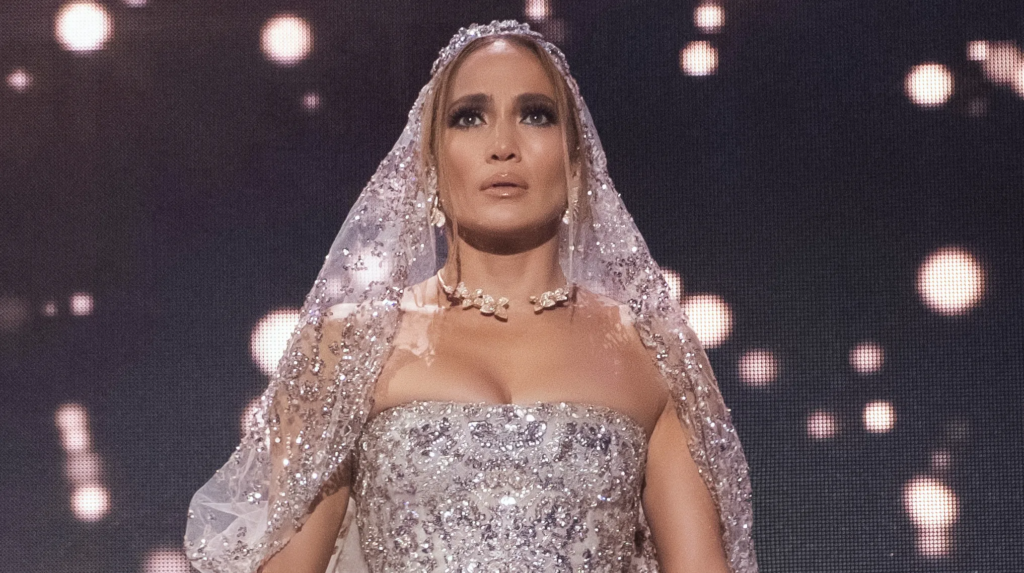 Lady Gaga: Expressive Elegance with Pasquale Bruni Jewelry
Lady Gaga, the inimitable icon of pop culture and fashion, made a striking and ethereal appearance when she graced the red carpet bedecked in Pasquale Bruni's "Stella in Fiore" pieces from the Petit Garden collection. Her choice was not just a fashion statement; it was an artistic ode to the celestial beauty of nature and the enchantment of the night sky. The jewelry created a sense of unity between the celestial and the floral, a harmonious blend of night and day. It was as if the stars had descended to earth to caress the blossoming flowers.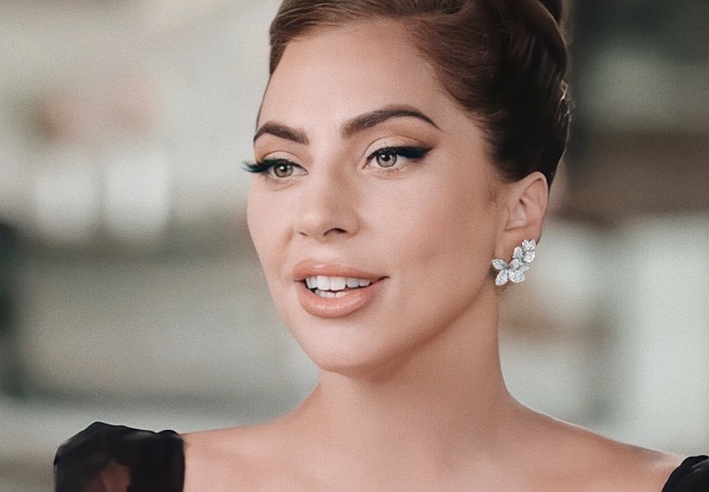 These celebrity choices showcase how Pasquale Bruni jewelry goes beyond mere adornments; they become an extension of the wearer's personality and style. From Emma Watson's enchanting "Petit Garden" necklace to Jennifer Lopez's splendid "Giardini Segreti", and Lady Gaga stunning in "Stella in Fiore", each piece encapsulates the individuality and elegance of these iconic women, elevating their red carpet appearances to an art form.
In the world of high fashion and fine jewelry, Pasquale Bruni's creations continue to reign supreme, adorning Hollywood's brightest stars and accentuating their natural beauty and charisma with a touch of timeless elegance and sophistication.
When Hollywood's finest step onto the red carpet, they do so with an air of grace, beauty, and grandeur. And, when they wear Pasquale Bruni jewelry, they take that elegance to an even higher level. These jewels are more than just adornments; they are masterpieces that convey stories, emotions, and an appreciation for the finest things in life. Whether it's a necklace that shimmers like a waterfall of stars, a bracelet that exudes timeless elegance, or earrings that tell tales of love and collaboration, Pasquale Bruni's creations are a testament to the artistry and passion of jewelry-making.
A glance is all it takes to realize just how much is going on in making a piece of high jewelry. We invite you to schedule a visit to our multi brand high jewelry boutique at Siam Paragon to learn more about what makes the piece truly unique.
Indulge in the beauty of exceptional fine and high jewelry collections from renowned brands available exclusively with us.
Siam Paragon, Shop 46A, M Floor 991 Rama 1 Road, Pathumwan, Bangkok 10330
OPERATING HOURS:
Everyday 11:00 – 19:00
TEL: +66 2 610 9378
EMAIL: [email protected]