Nanis: Timeless, Alluring Fine Jewelry in Bangkok for Every Style
Nanis, one of the top Italian brands that comes to mind when thinking of fine jewelry in Bangkok with its unmistakable hand-engraved finish. This brand continues its Italian legacy with each collection brimming with passion, refined aesthetics, and soulful thinking.
Fine jewelry from the house of Nanis is commonly characterized by some of the most sophisticated craftsmanship, the signature 'gold boules' with a matte shine, and the versatility it provides by design. With the highest quality material, Nanis fine jewelry is conceived to last for generations.
Scintilla Gioielli is the one-stop for fine and high jewelry destination for women who appreciate the finer things in life. As an exclusive partner of Nanis, along with over 20 world-class Italian brands, we invite you to explore your very own masterpiece at our high jewelry boutique where sacred old-world tradition and new-world elegance meets.
Discovering Nanis: Brand Heritage and Values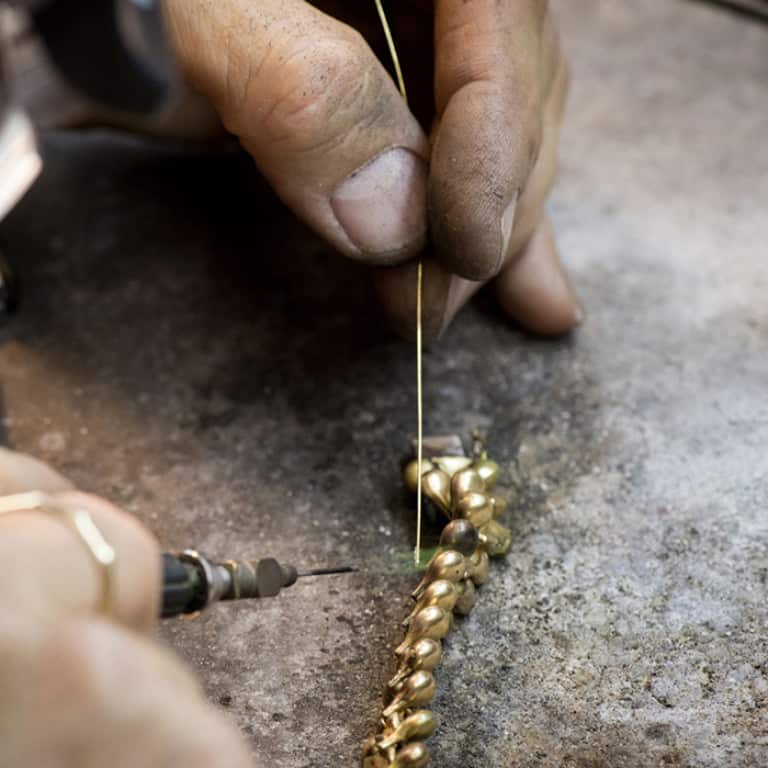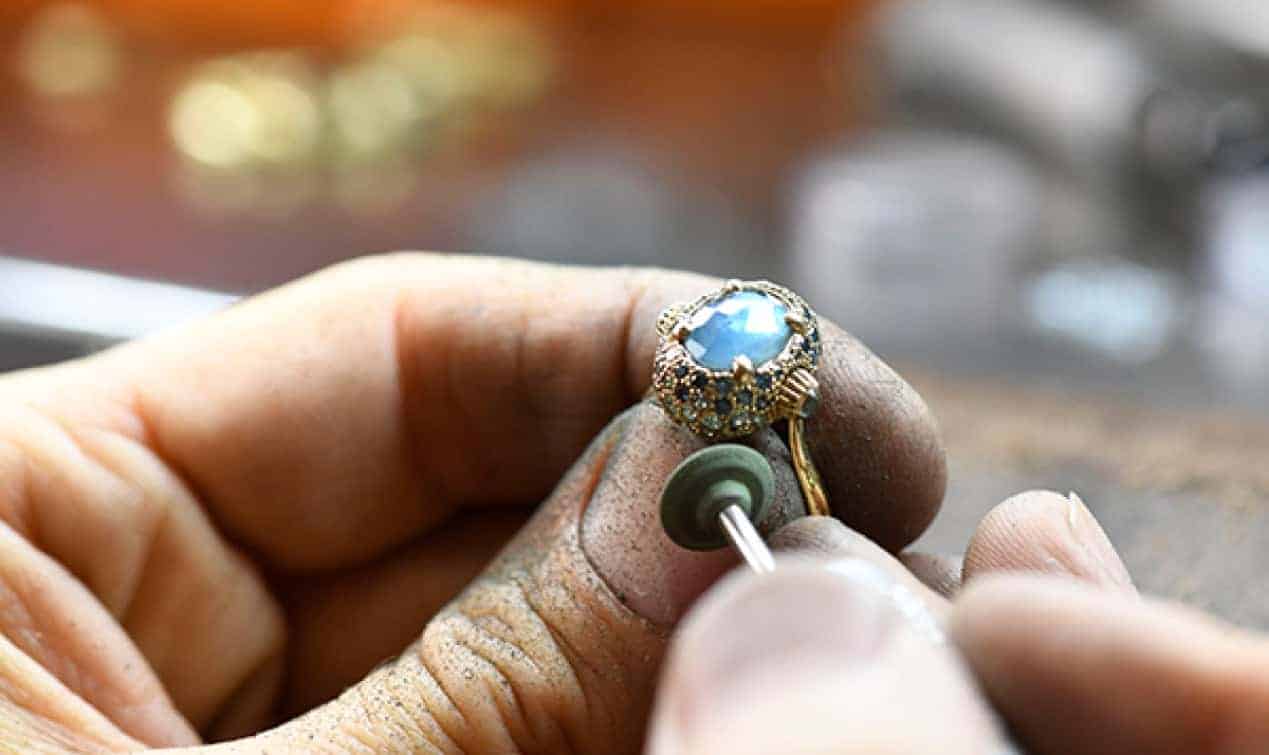 While many modern jewelry brands are busy emulating one another in the race to perfect similar-looking designs, Nanis believes in having one foot in traditions, and another in the contemporary, without compromising the signature it is known for.
The iconic collections at Nanis owe to a perpetual conversation between artistry and craftsmanship. They employ both traditional hand making methods such as the 'bulino' technique, cutting-edge inventions, rare gemstones, and stunning diamonds to create designs that are in a class of their own.
The surfaces of Nanis jewels boast of unique manual hand-engravings – a tradition that has been passed down several generations. It is not just the instrument but also both strength and delicacy that are at play, lending deep yet soft etchings to Nanis prized jewels, like the extraordinary brilliance of silk. Where the craftsmen's hands bring in experience, skill, and technique, the modern tools ensure speed, streamlining, and productivity. This harmony of old and new is the true DNA of Nanis as a brand.
In addition, Nanis fine jewelry is also known for its precise finishings, including brush and thread polishing. Brush polishing involves consistently treating the golden surfaces of Nanis jewelry to perfection. For the best results, the craftsmen at Nanis use a staggering twenty different brushes and seven different types of abrasive pastes. The procedure is delicate and requires skilled, sensitive hands that are experienced to handle every movement, every stroke.
The craftsmen at Nanis revert to the trade's centuries-old history, regaining the antiquated technique of thread polishing, when brush polishing is not possible because of edges, molding, gentle spirals, precisely flat surfaces, inaccessible recesses, and extremely delicate features.
With thread polishing, the craftsmen ensure a quick and efficient polishing technique suitable for concavities that are otherwise inaccessible. The procedure involves repeatedly moving a cotton thread in the cavity forward and backward while applying light pressure until the desired outcome is obtained. The repetition of a straightforward action, like a drop of water smoothing the cliff face, is gradual and exact, and the skilled craftsmanship at Nanis is what makes this possible with perfection.
Featured Nanis Fine Jewelry Collections
The Ivy collection features an 18K gold and diamond work that moves freely, voluptuously, and in a very natural way all at once. Nanis expert goldsmiths spend several painstaking hours engraving upon each piece in the eye-catching string of gold droplets that sinuously lays on the skin, feeling as light and dreamy as silk.
Ivy is the collision, mingling, and fusion of fine craftsmanship and modern taste at Nanis – reflecting the very spirit the brand is known worldwide for. With gems that rebind the contemporary with the traditional, this collection is distinctive yet functional, stylish yet graceful. With this flexibility comes limitless possibilities of design pairings, making Ivy the perfect choice for a woman who believes in redefining perceptions.
Discover Nanis Ivy: https://www.nanis.it/en/collections/ivy-necklace.html
Nanis Trasformista Collection
While Ivy displays the purity of Nanis gold boules, the Trasformista collection takes it a step further by adding a design function and a reflective gold finish to add variation to the shine. Trasformista signature mechanics allow the entire jewelry to change shape in seconds with a mere touch, redefining its appearance from classic to a more progressive look fit for contemporary ladies.
Discover Nanis Trasformista: https://www.nanis.it/en/collections/trasformista.html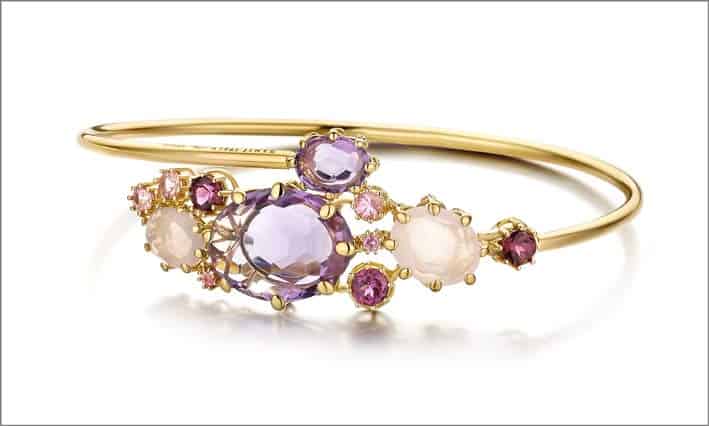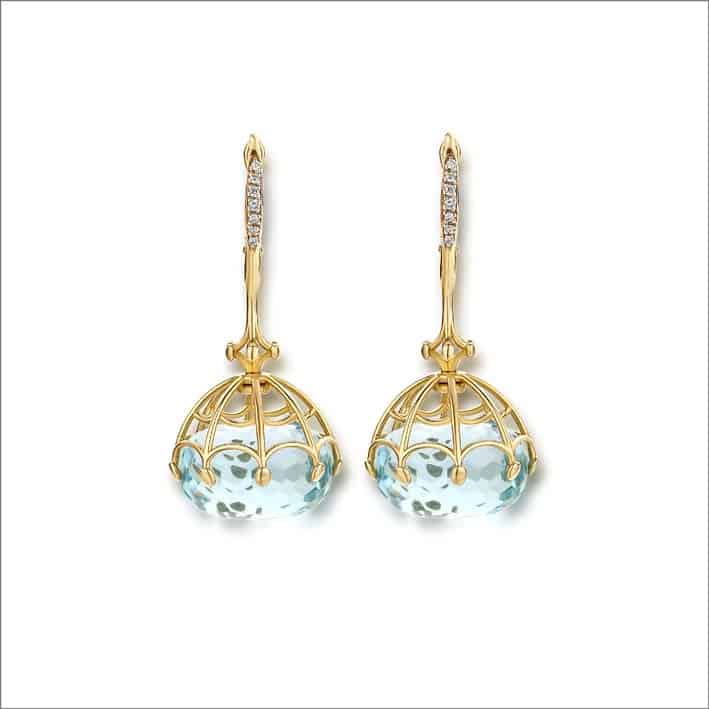 With Ipanema, Nanis has tried to create a unique collection that stands out in terms of material and colour choice, lending a soft, cool tonal edge to your outfit. Ipanema's milky aquamarine and natural quartz stones give off dazzling reflections that seem to imbibe the characteristic softness yet striking electricity of low clouds circling the ocean's horizon.
The collection's design concept and colour scheme wreak of a mirror image of pristine blue waves and clouds on the bright gold sand-like surface. The collection's 18K gold ring features amethyst, blue topaz, lemon, and citrine quartz stones in a rainbow of colours that you can wear and coordinate with your favourite ensembles.
Read more about Nanis Ipanema: https://www.nanis.it/en/collections/ipanema-en.html
Pick Your Favourite Nanis in Bangkok, Thailand at Scintilla Gioielli
With core values surrounding the individuality of women, the softness of nature, and the flexibility that contemporary times demand, Nanis is truly redefining cutting-edge fine jewelry in Bangkok on its own terms.
If you believe in the artistic value of fine and high jewelry, discover precious collections from Nanis and over 20 world class brands at our multi-brand high jewelry boutique at Siam Paragon today or simply give us a call for more information.
SCINTILLA GIOIELLI
Siam paragon, Shop 46A, M Floor 991 Rama 1 Road, Pathumwan, Bangkok 10330
OPERATING HOURS:
Everyday 11:00 – 19:00
TEL: +66 2 610 9378
EMAIL: [email protected]
WEBSITE: https://scintillagioielli.com