VERDI: ITALIAN SPLENDOR AT ITS FINEST
When one explores Verdi jewelry, one enters a world where each piece tells a story of sublime luxury. The brand's history dates back to the twentieth century, when their brilliant artisans first brought to life stunning creations. Meticulous attention to detail and a relentless pursuit of perfection have elevated this brand to the pinnacle of haute joaillerie.
As Verdi's renown grew, so did their aesthetic vision, embracing new vistas and catering to the wants of the discerning. Over the last decade, demand for their works has expanded to include rings, earrings, and other accessories. Yet, the enchantment of their bracelets remains at the heart of their artistry. This Italian brand has established themselves by delivering an extensive selection to fit any personality, with a careful eye for detail and a commitment to excellence.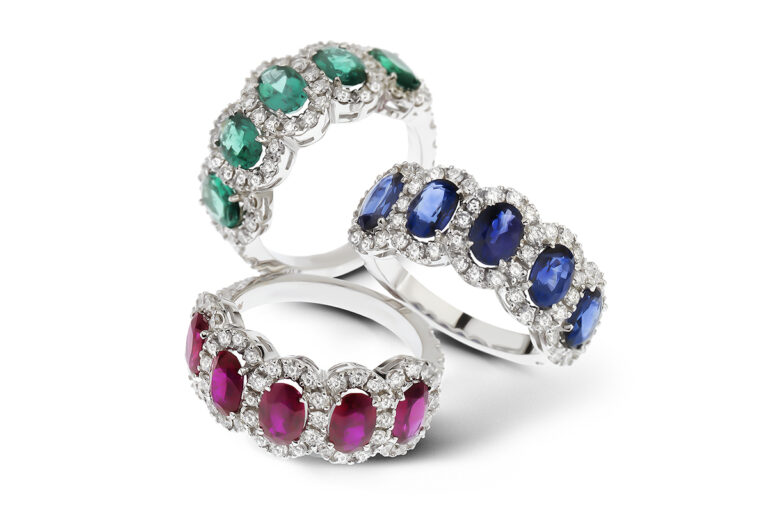 Verdi's artisans embark on voyages of exploration in pursuit of colours, textures, and atmospheres that excite the soul in their hunt for inspiration. They become immersed in the vivid tapestry of various cultures, taking in the sights, sounds, and scents that surround them. Inspiration comes with unshakable force. But inspiration does not always manifest in grand gestures. Sometimes, it is the simplest of moments that leave an indelible mark. Finding beauty in every moment, from the seemingly mundane to the exciting and enthralling experiences, Verdi's artisans and their creativity blooms and shapes the very fabric of each and every piece. 
Their specialisation in exports has only bolstered their global presence. By reaching beyond their local market, Verdi has gained international recognition, solidifying their position as purveyors of fine jewelry. A true treasure trove of glamour awaiting you, experience Verdi in Bangkok at Scintilla Gioielli on the M floor at Siam Paragon here in the city centre. Their jewelry has found a perfect home in our mutli-brand high jewelry boutique, a sanctuary where dreams are born and luxury is a way of life. The light of Verdi's diamonds echoes within when one steps out onto Bangkok's bustling streets, a glittering reminder of the magnificent beauty that lives within every soul.
A universe of magnificence that encourages everybody to discover its perfect symphony of artistry and elegance, discover the treasures of Verdi Bangkok has to offer at Scintilla Gioielli, located on the M floor of Siam Paragon in Bangkok, Thailand, and allow their creations to embellish your life with timeless elegance and exquisite beauty.