One-of-a-kind Handcrafted Italian Jewelry? Meet Annamaria Cammilli Jewels in Bangkok
What comes to mind when you think of Italy with closed eyes?
Distinctive beauty, delicate art, generations of heritage and passionate craftsmanship is what comes to ours. The striking beauty of the Bel Paese is exactly what you would want from handcrafted jewelry characteristic of the country, and this is where the Annamaria Cammilli stands out even among Italian jewelry brands.
Bringing the Florentine Charm to Bangkok, Exclusively at Scintilla Gioielli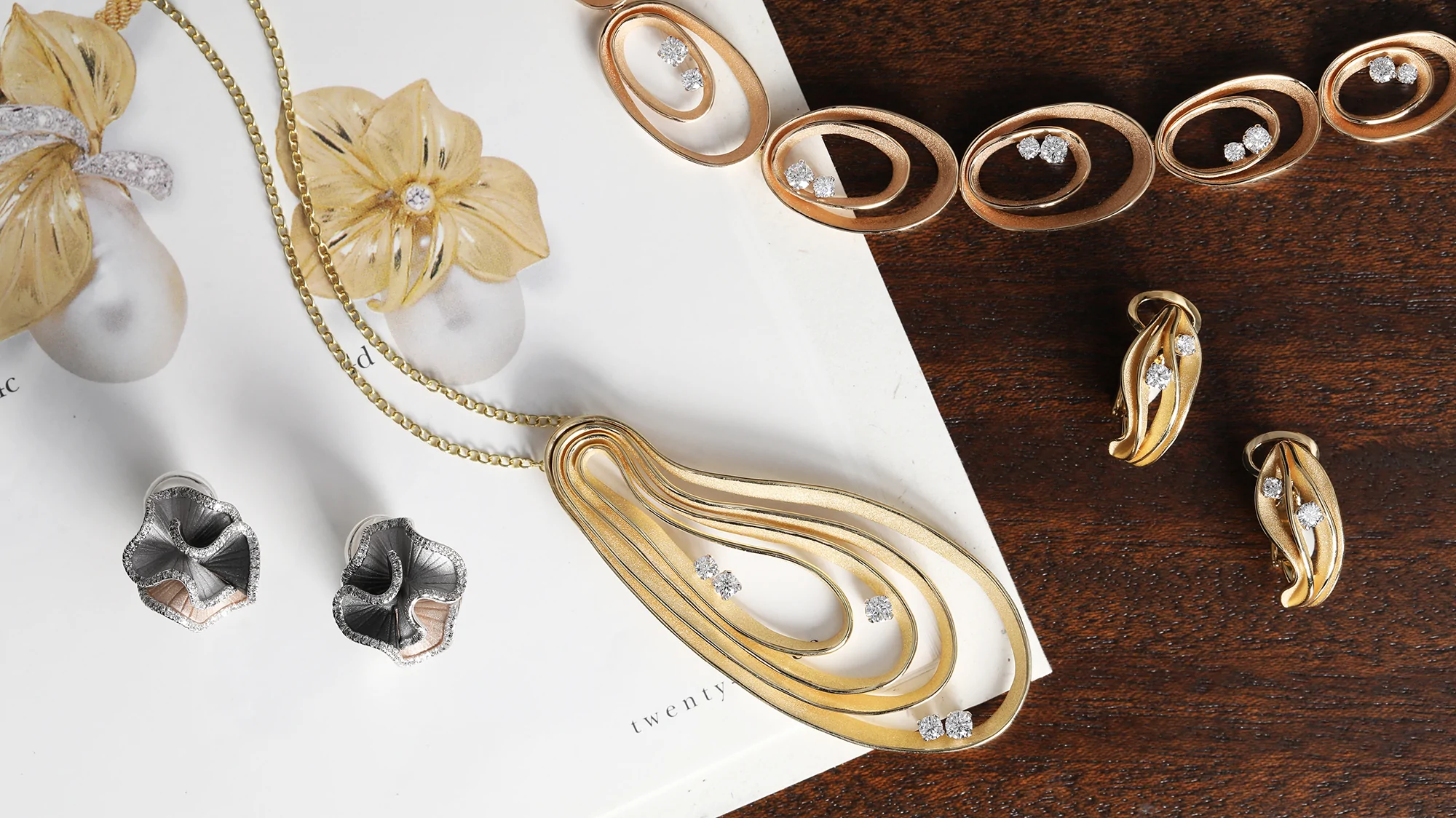 While Annamaria Cammilli Gioielli was formally established as a jewelry brand in 1983, its long goldsmith tradition roots back to more ancient times. Today, the company is being headed by the family's fifth generation, who are continuing the works and learnings of their goldsmith roots developed over the last many decades. Some of their most unique craftsmanship know-hows are the 8 different colours of 18k gold, sculptural three-dimensional forms and the special 'Aetherna' finishing which give iconic depth and silky-smooth look to their gold masterpieces.
The brand founder, Ms. Annamaria Cammilli lives in Florence and is as skillful and passionate about painting and sculpture as she was in her younger days. She first stepped into the world of high jewelry in the 70s with her own store, but with the name of her husband's family, who had been jewelers for generations. In the heart of Florence, in the Torre De Ramaglianti, she transformed the brand into an abode of artistic exclusivity, eventually renaming it after her own identity.
Annamaria Cammilli has grown by leaps and bounds ever since and continues to expand successfully under the aegis of Annamaria's children, establishing their reach in major cities including Bangkok, Thailand. The brand is not only the salon of Florence's top clientele but has also gained international traction. It was recognized as one of Tuscany's industrial excellences in 2009 and has established itself as a benchmark of Italian design across the world's most exclusive jewelry stores.
Annamaria Cammilli Design Concept
At Annamaria Cammilli Gioielli, each piece of jewelry is a piece of art that resounds with outstanding abstract design. Regardless of the collection, sculptural shape evoking three-dimensional volumes is a distinctive feature for Cammilli jewels.
The consolidated imagery for Annamaria Cammilli's avant-garde work is to exhibit four different types of female elegance in four distinct design approaches: Texture, Essential, Flowers, and Vision.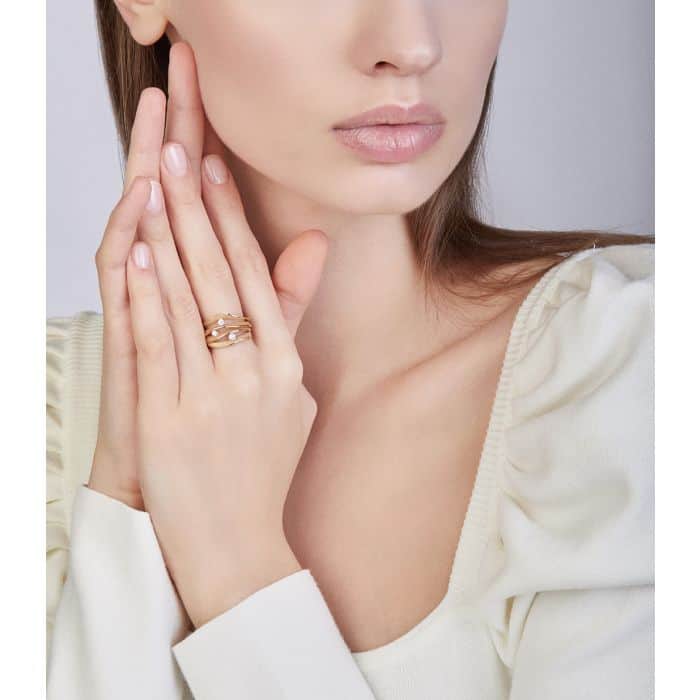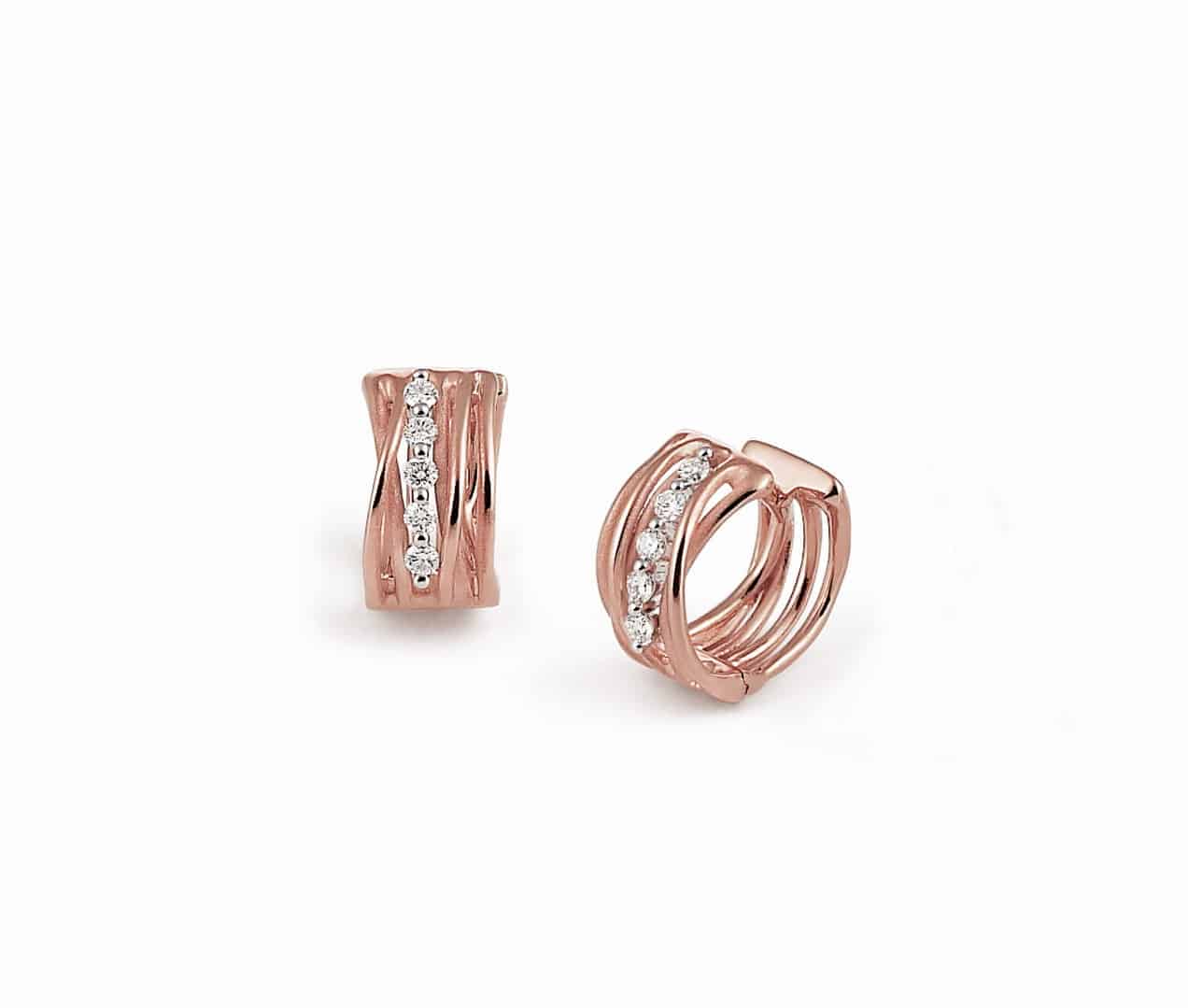 Texture focuses on an interplay of threads, using gold as the woven fabric laced with intertwined motifs. The intense and eclectic design look is given a predominantly glossy finish for cutting-edge elegance that is characteristic of feminine beauty.
Essential roots for minimalism in lines and movements. The designs are characterized by slender twirls, focus on curves and depth. The inspiration for this design concept is the Earth itself, imitating the soft, elegant movements of desert dunes, sand curves, and rocky slopes smoothed by the wind over time.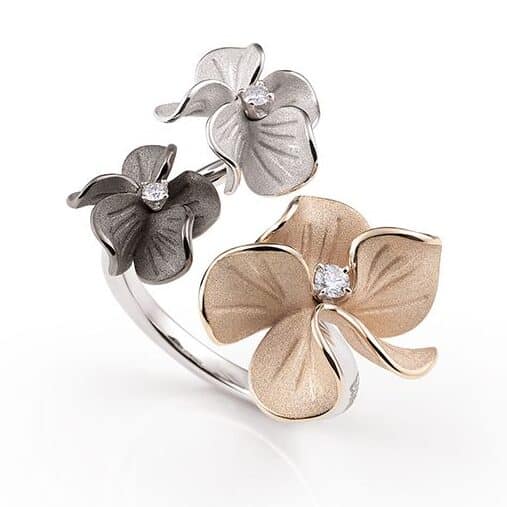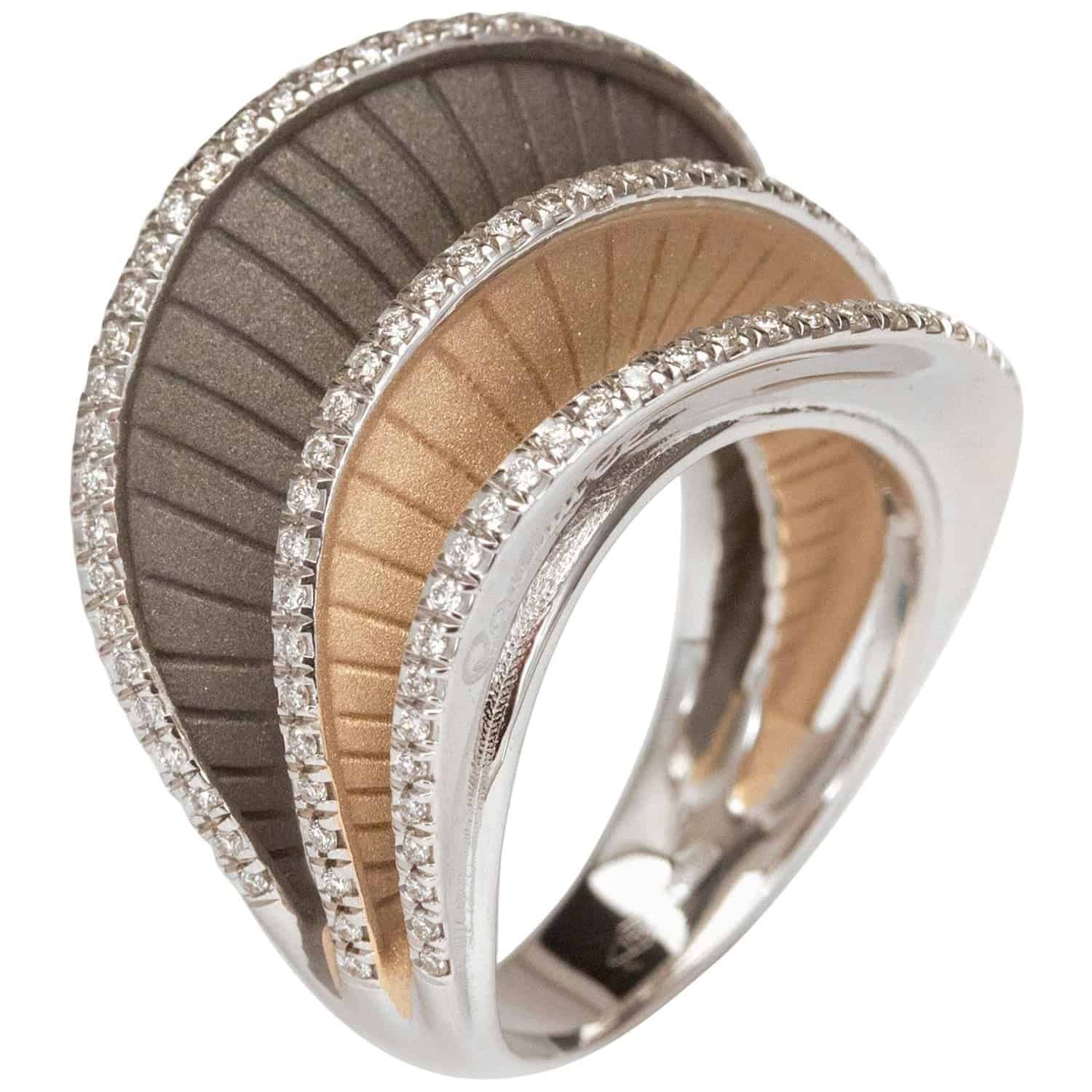 Flower jewels are treated as micro-sculptures themselves; the focus is on emulating nature's absolute perfection in terms of lines and movements, colours, and contrasts. The use of shiny and velvety gold somehow enhances the already highlighted features. At the center of attention is the special Aetherna finish, enriched with meticulous handmade engravings. A collection that speaks to every woman's heart.
Vision's signature style boasts of voluminous curves bordered by soft edges of diamonds. A completely handcrafted seals the charm, transforming the piece from just another fine jewelry to a sophisticated piece that is the only one of its kind. The edge detail lends a framed look to the jewelry, giving it a subtle 3D effect with just the right amount of depth and nurture. The line reflects Annamaria's love for sculpture, with a sense of perspective being the collection's unmistakable style. At the same time, the pieces are far from static. The dynamism in their shape and flow seems inspired by water, the lifeline and symbolism that Italy cradles in. The form concept strongly reflects the soft rippling of waves and smooth fluctuation of water surfaces, lending a soft sophisticated elegance to the wearer.
Featured Annamaria Cammilli Jewelry in Bangkok, Thailand
Annamaria Cammilli manages to keep up with some of the best Italian brands, while still keeping its designs and finishes apart from others. No wonder, its founder Annamaria was conferred with the title – Lady of the Flowers – by the Japanese. Today Scintilla Gioielli presents inspiring collections of fine jewelry below.
True to its parent design approach Essential, the Dune collection replicates the dynamic, irregular, yet soft curves of desert dunes. Precious diamonds studded in between are in stark contrast to the soft motion that the gold threads reflect, and give a sense of control, pause, and stature. It is this precious alternation between the dynamism of the thin irregular golden edges and the static uplift of the diamonds that give the collection its signature three-dimensionality and depth.
Discover Annamaria Cammilli Dune Collection: https://www.annamariacammilli.com/us/collections/dune.html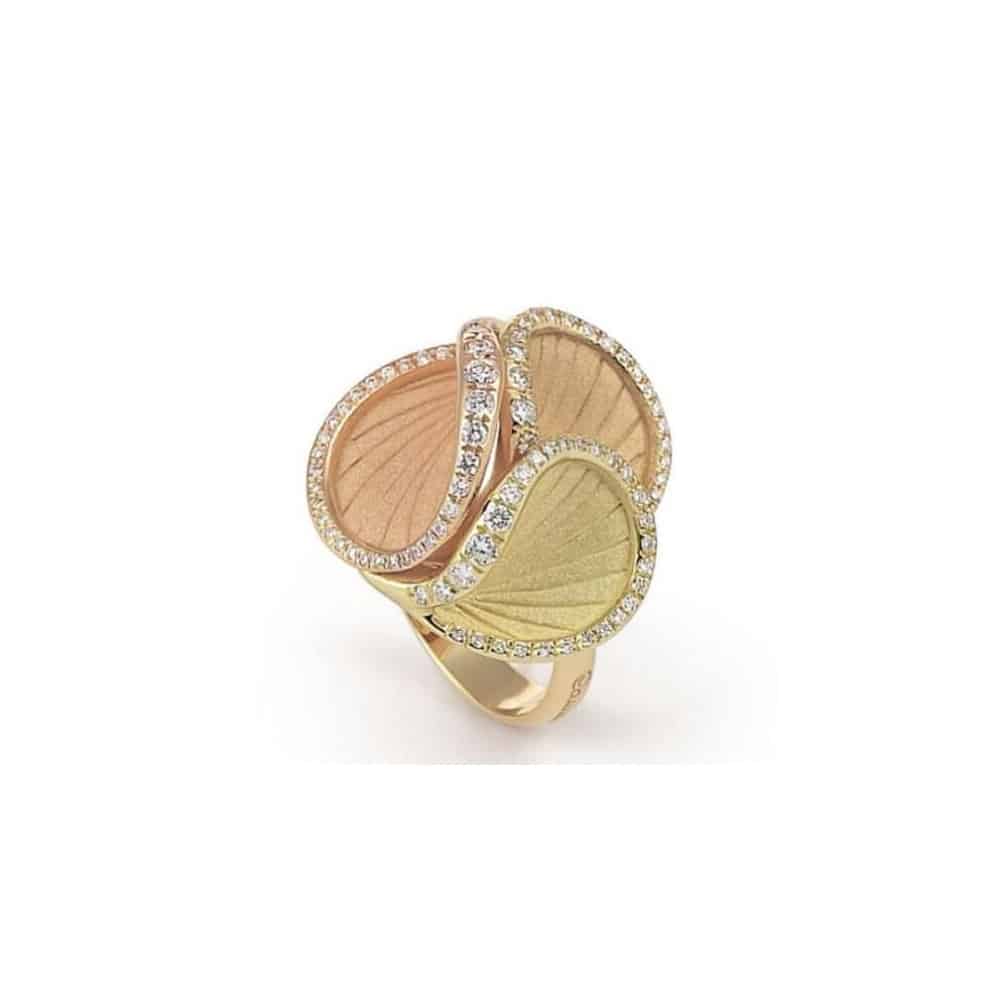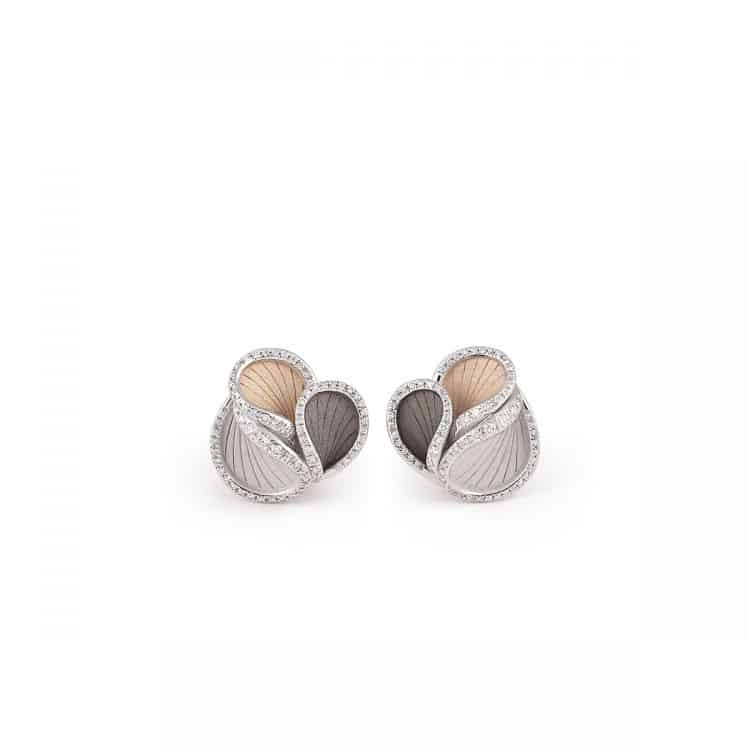 The iconic Musa series by Annamaria Cammilli in Bangkok is exemplified by sculptural volumes, true to the Vision approach. The perfect use of smooth, round, and often overlapping round shapes, aptly suited with a play of colours is what defines the style of this collection. Not to mention, the edge detailing with diamonds and the sophisticated nuances of gold make the jewels even more endearing.
Explore Annamaria Cammilli Musa: https://www.annamariacammilli.com/us/catalogsearch/result/?q=musa
Annamaria Cammilli Sultana
Annamaria Cammilli's Sultana collection is a masterful combination of a play of shapes, colours, volumes, curves, and strikingly beautiful geometry. The pieces are typified with elegant, smooth curves emanating a sense of pure feminine sophistication. The interplay of often overlapping, highly dynamic edges traced with diamonds and radiating etched petals is what makes this collection a must-have for any classy woman.
Discover Sultana: https://www.annamariacammilli.com/row/collections/sultana.html
Your Guide to Buying Annamaria Cammilli in Bangkok Today
When it comes to picking the best Italian jewelry, uniqueness, everyday elegance, and distinctive craftsmanship is the key. Scintilla Gioielli is an exclusive representative of over 20+ world class Italian jewelry brands such as Fope, Mattia Cielo, Scavia, Palmiero, Yoko London, Marco Bicego and many more.
If you are someone who believes jewelry is an artistic expression, a magic piece that sparks something in you, a perfect compliment to your day. Visit us today and let our expert jeweler introduce you to some of the finest masterpieces available at our multi-brand high jewelry boutique in Bangkok at Siam Paragon.
SCINTILLA GIOIELLI
Siam paragon, Shop 46A, M Floor 991 Rama 1 Road, Pathumwan, Bangkok 10330
OPERATING HOURS:
Everyday 11:00 – 19:00
TEL: +66 2 610 9378
EMAIL: [email protected]
WEBSITE: https://scintillagioielli.com