The History of Scavia Jewelry
Artistry in its highest form, Scavia is Italian high jewelry at its finest. Founded in 1911 by Domenico Scavia, this great Italian brand came from humble beginnings and started as a small jewelry-making workshop in Milan, Italy. As one of the most prominent jewelry stores in Bangkok, Scintilla Gioielli is proud to offer exceptional pieces from Scavia in Bangkok at our multi-brand high jewelry boutique at Siam Paragon.
All of their designs are exclusively based on whatever rare gemstone that the company comes across. Each piece is unique and inimitable, with a style of unmistakable personality that highlights the exceptional creativity of the human mind. 
Over the years, the modest workshop grew into the formidable family of Italian luxury it is today thanks to the work and passion of Sara Scavia — Domenico's daughter — and the imagination and inventiveness of her son, Fulvio Maria Scavia. Jewelry houses know the name Scavia and they know it well. This company stands out for their distinctive high jewelry designs and unparalleled artisan expertise. For more than a century, they have been at the forefront of the international jewelry world. Their jewelry has been worn by esteemed figures such as Queen Sirikit of Thailand and award-winning actresses such as Meryl Streep and Sharon Stone.
When it comes to Scavia jewelry, their designs first and foremost start with an idea. From the idea, the technical skill required to craft such perfection follows. Each piece of jewelry is thought of and designed by Fulvio Maria Scavia. His creative mind is incredibly unique and can combine shape, material and color in a new way each time to craft a story that is highly moving and original. With no design like the other, Scavia pieces are truly extraordinary and it is often rare to get your hands on a piece from a collection as they are limited by the number of gemstones that come into their possession. 
The Brilliance of Fulvio Maria Scavia
Fulvio Maria Scavia learned the art of jewelry-making from his grandfather, Domenico. He studied and grew his craftsmanship skills in their small workshop. Though his passion for the art came from his mother, Sara. The artisan started designing jewelry at a young age. He was only seventeen — a mere teenager — when he took the De Beers' Diamonds Today competition by storm and won 1st, 2nd, and 3rd place. Over his outstanding career, he won fourteen more Diamond International Awards and a Tahitian Pearl Trophy from the Gemological Institute of Europe (GIE). It takes an intense knowledge of jewelry-making, precision and a great deal of passion to achieve such things. There is no denying that Fulvio is one of the most talented jewelry artists among the ranks in Italian high jewelry. It is effortlessly made known in the excellence of Scavia's one-of-a-kind jewelry.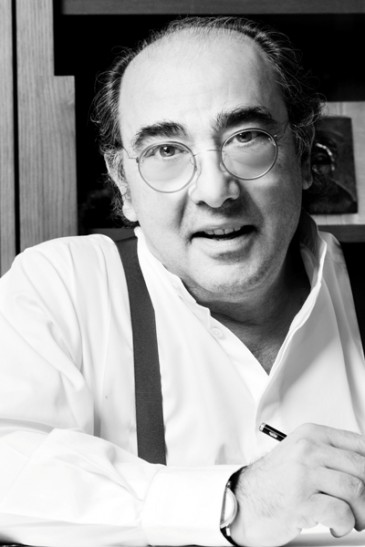 Explore Scavia's Collection — Arabian Nights Earrings
Exclusive designs born from time-honored technical skills of Italian tradition make every Scavia jewel distinct. Their Arabian Nights earrings are no exception. These gorgeous earrings take inspiration from the alluring charm of Arabian nights, where the light of the stars match the darkness of the sky. Allow yourself to surrender to the magic of a great evening sky that shimmers in purple and navy hues with these breathtaking earrings in the shape of precious half moons and decorated with diamonds and Paraiba tourmalines. Truly a marvel to behold, it is a must-have design by Fulvio Maria Scavia and is available in many different variations.
To request more information and consult with the professionals at Scavia here: https://www.scavia.it/en/earrings/25/arabian-nights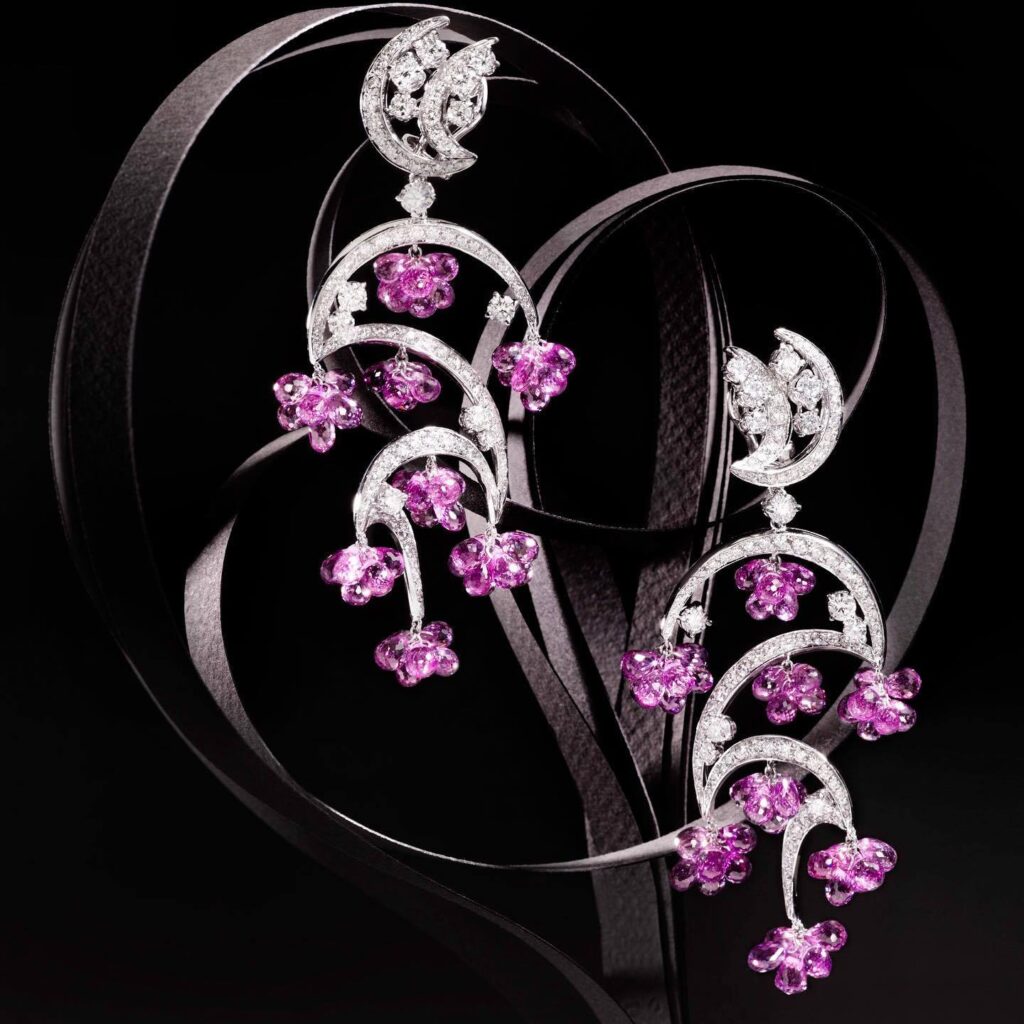 Discover a Scavia Classic — Sandra Dia
Conceived in the city of Milan, the Sandra Dia earrings are an iconic design from Scavia. It is another outstanding design from the brilliant mind of Fulvio Maria Scavia, who has made countless unique contributions to the luxury jewelry world in Italy throughout his successful career. The Sandra Dia earrings are expertly twisted platinum spirals adorned with sparkling diamonds. These hand-made high jewelry earrings are a Scavia classic. 
To request more information and consult with the professionals at Scavia here: https://www.scavia.eu/en/earrings/26/sandra-dia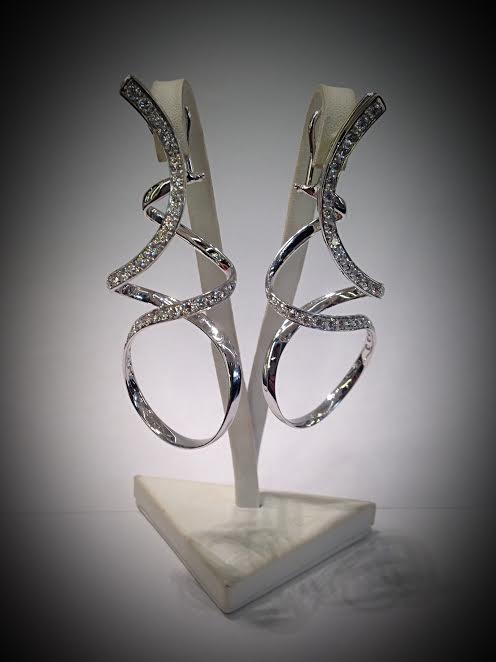 Experience Scavia in Bangkok: Visit Our Private Trunk Show at The Four Seasons
Owning Scavia jewelry is rare with their stock few and far between. To even admire their magnificent designs firsthand would be a priceless occurrence unless you are in the flesh in Milan, Italy. However, our multi-brand fine jewelry store Scintilla Gioielli is overjoyed to reveal that we will be hosting a private Scavia trunk show at the Four Seasons Hotel on the Chao Praya River this coming March. From March 14-15, delight in the unique designs of Scavia in Bangkok! It would be our pleasure to give you a once-in-a-lifetime experience and share the astounding beauty of their remarkable high jewelry with you. 
To learn more about this event, get in touch with us on any of our social media platforms. We have accounts on Facebook, Instagram and Line. You could also write us an email at [email protected] and call us at +66 2 610 9378.