OUR MULTI BRAND HIGH JEWELRY BOUTIQUE
At Scintilla Gioielli, we take great pride in bringing Italian brillance to discerning ladies with curated world-class Italian jewelry. Our multi brand high jewelry boutique hand-picked some of the finest brands in the world such as Fope, Annamaria Cammilli, Tessitore, Scavia, Palmiero, Marco Bicego and many more.
The tradition of creating Italian jewelry using some of the finest gemstones, 18 carat gold, artisanal craftsmanship and unmistakable Italian design, is to be revered at the same level of those Renaissance painters. It is more than just a piece of jewelry. Each of the jewelry displayed at our multi brand high jewelry boutique is indeed a one-of-a-kind, wearable masterpiece that will retain its beauty and value for generations.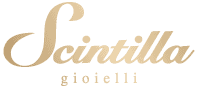 At Scintilla Gioielli, we believe that every piece of jewelry have to convey some messages for the owner. We standby three aspects for our jewelries:
Our multi brand high jewelry boutique in Bangkok curated jewelries that make our client feels elegant, yet at the same time, stand out from the crowd. Most importantly, the craftsmanship that passed generation to generation from our partner in Italy that sets us apart from the others.