OUR MULTI BRAND HIGH JEWELRY BOUTIQUE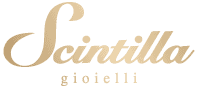 At Scintilla Gioielli, we believe that every piece of jewelry have to convey some messages for the owner. We standby three aspects for our jewelries:
Our multi brand high jewelry boutique in Bangkok curated jewelries that make our client feels elegant, yet at the same time, stand out from the crowd. Most importantly, the craftsmanship that passed generation to generation from our partner in Italy that sets us apart from the others.