Uncover The Brilliance of Mattia Cielo
They say true brilliance is the audacity to be unhindered in a world where tradition and convention reign supreme. It takes a daring individual to spearhead a new creative direction in the traditional world of Italian high jewelry. Mattia Cielo is one of the first in a long line of esteemed Italian jewelers to breach the line of creativity and push the boundaries by exploring the unknown when he took highly technological elements and married them to long-established goldsmithing artistry. All of these are available for your choosing at Scintilla Gioielli, your multi-brand high jewelry boutique in Bangkok.
Mattia Cielo: The Experimental Visionary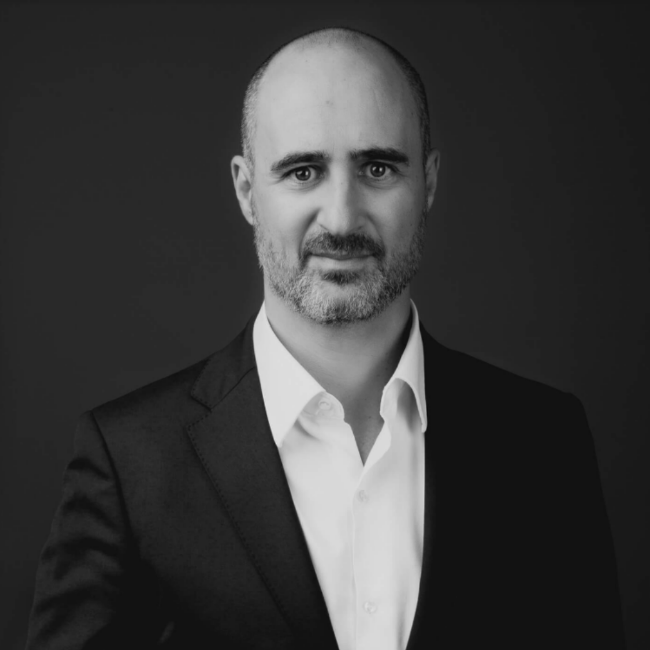 A Vicenza-based designer and goldsmith, Mattia Cielo is the son of esteemed Italian jeweler, Sergio Cielo. He worked for his family's company — Cielo Venezia 1270 — until he decided to establish his own name in 2006 by producing haute jaoillerie pieces intended for the tastes of the third millennium. An innovator in his field, he's considered anomaly in the world of Italian jewelry for his out-of-the-box thinking and adventurousness. A fan of things that are both complex and attractive, he is responsible for the unique marriage of technology and luxury in the world of fine jewelry. From his brilliant mind came the innovation of luxury jewelry pieces that are flexible. Taking materials found in the aerospace industry, he combined them with time-honored techniques to birth something refreshing and refined — a style of jewelry that would change the world of upscale Italian bijouterie forever.
The Philosophy That Drives Mattia Cielo's Designs
Mattia Cielo's philosophy lies in a fusion of technology and tradition. His creative brilliance combines centuries-old goldsmithing craftsmanship with cutting-edge technology to produce transformative pieces that are full of character for those who love to be unique. These stunning hybrids of innovative design and fine jewelry stand out among other pieces for their exceptional ability to adapt to you. Fashioned with titanium alloy found in space crafts, Mattia Cielo's ergonomic treasures stretch and shape with ease without losing structure. As easily as you can twist them to fit you, they spring back to their original form with effortless elegance.
Quietly Powerful, Light as A Feather
This is Mattia Cielo's mantra. Minimalist and sophisticated, his fluid designs are made to be worn and forgotten. Ultimate luxury that is wearable and blends seamlessly into your everyday style. It is elegance and comfort in a work of art. Unique in its simple brilliance. An ode to freedom, these intricately-crafted designs born from tradition and innovation are weightless on top of being flexible.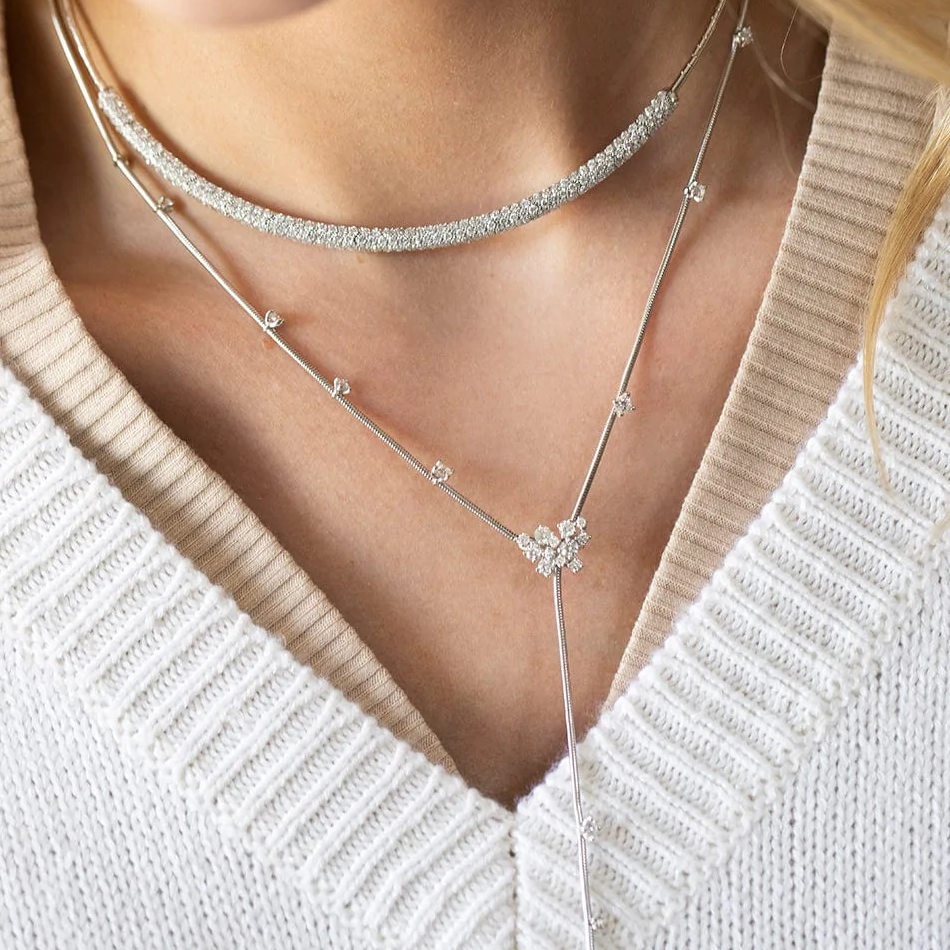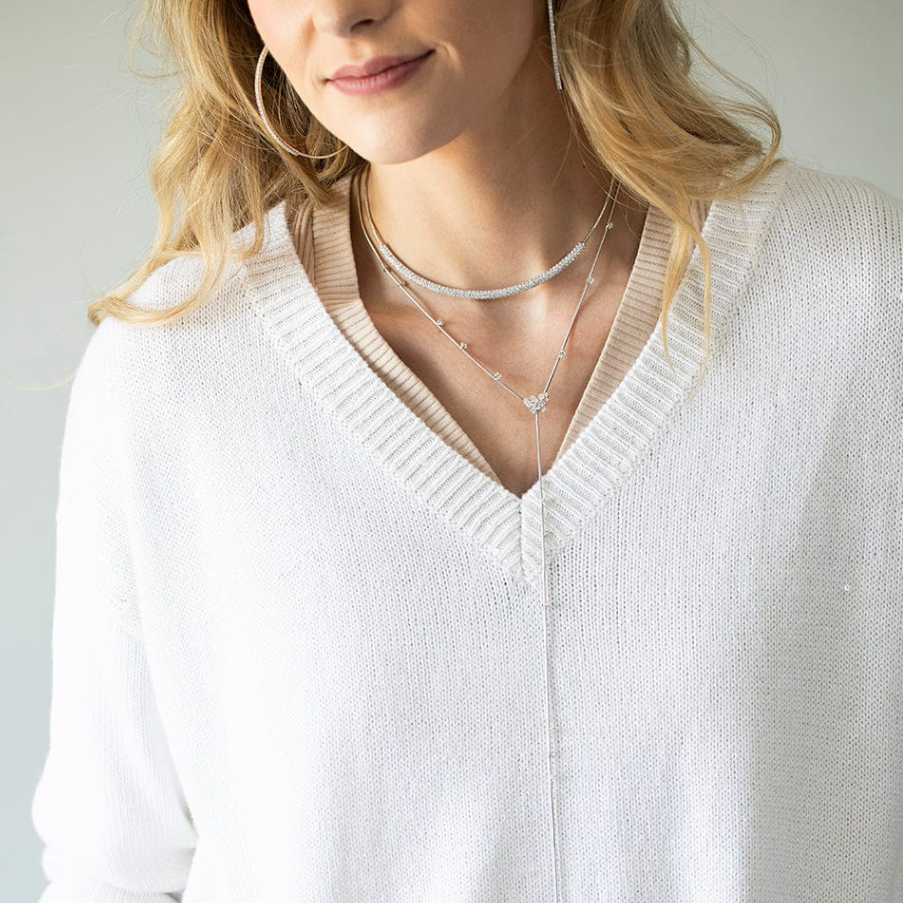 The "Architect" Behind Mattia Cielo's Avant-Garde Concepts
Massimiliano Bonoli is the artist and designer of Mattia Cielo's highly technology and innovative jewelry. It is through his creative interpretation of complex engineering techniques that Mattia Cielo's jewelry comes to life. The ingenious pieces of exquisite jewelry oscillate as its worn thanks to skillfully crafted titanium alloy strings woven within the walls of 18K gold. Together, these two masterminds have created a unique collection of precious jewelry that evokes emotion among its wearers and admirers. Thanks to their brilliant minds, Mattia Cielo pieces are more than just superb pieces of Italian jewelry — they are moving art.
Over the years for his work with Mattia Cielo, Massimiliano Bonoli has garnered numerous awards and accolades in the internationally jewelry design industry. In 2008, he was awarded the title of the 'Best Young Italian Designer' at the AIJ Italian Jewelry Awards. He even managed to become a finalist in the category of 'Most Innovative Company' during that same year. His most recent achievement is the 'Andrea Palladio Award', won in 2018 for being the 'Best Italian Jewelry Designer' during the Vicenzaoro Fair. The Vicenzoaro Fair is considered Europe's leading exhibition in goldsmith and jewelry where the biggest players in the world come together to learn about the latest trends and styles of design in the gold and jewelry market.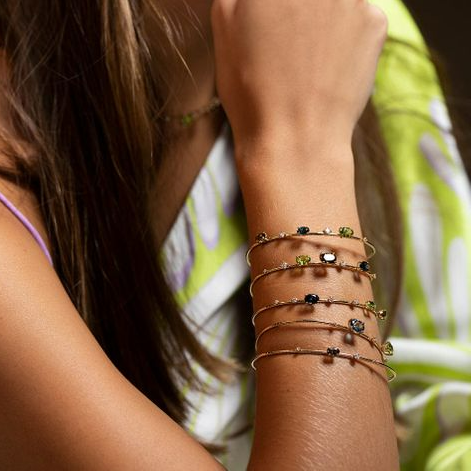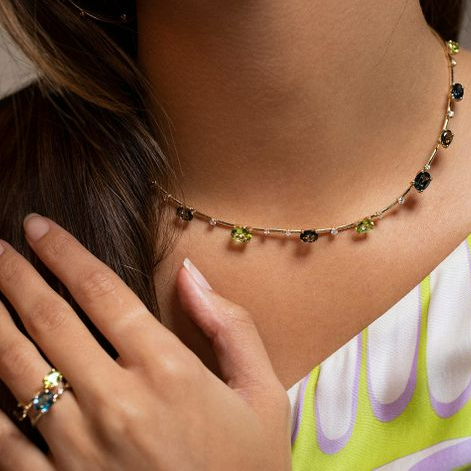 Discover the Marvels of the Rugiada Collection — A Mattia Cielo Classic
There is no denying that Mattia Cielo's trailblazing pieces are fascinating to the outer eye, and even more exhilarating to wear for their unique qualities of flexibility and weightlessness. To own a piece of his avant-garde collection would be a statement for its wearer. His experimental brilliance is a symbol of sophisticated taste and ultramodern sensibility.
Shimmering with light and color, the Rugiada collection is inspired by the avant-garde spirit of Mattia Cielo. Fresh and wonderfully experimental, this exquisite line of 18K gold spiral bracelets have the distinctive capability to change shape and return to its original form with graceful ease. Flexibility is a quintessential element of Mattia Cielo pieces after all. This unique factor is thanks to the existence of carefully-researched titanium alloy strings — a material used in the aerospace industry — within the 18K gold design. Perhaps an eccentric material to consider in the world fine jewelry, the Rugiada collection is a favorite among Mattia Cielo's exclusive clientele nonetheless and has deemed itself a classic among the progressive designer's contemporary collection of creative haute jewelry.
Delve deeper into the Mattia Cielo Rugiada collection here:
https://scintillagioielli.com/product-category/mattia-cielo/rugiada/ 
Choose Your Mattia Cielo in Bangkok at Scintilla Gioielli
Discover the Italian brilliance and technological advancement of Mattia Cielo in Bangkok exclusively at our multi-brand high jewelry boutique at Siam Paragon (M Floor) along with over 20 world-class Italian jewels. Contact us for a private visit or walk-in at your leisure to explore the pieces up close and personal before deciding on your one-of-a-kind masterpiece. 
For more brands, please see: https://scintillagioielli.com