Marco Bicego - Hand Crafted Gold Jewelry with Bulino Technique
Marco Bicego, an Italian icon among top jewelers known for contemporary design powered by old world, hand engraved Italian craftsmanship. One can imagine a woman wearing Marco Bicego gold jewelry with a simple pair of jeans or a full-blown cocktail dress. Marco Bicego masterpiece is intended to be worn every day rather than to be kept in a safe box. The brand's Venetian roots and its timeless design are what made Marco Bicego so successful in creating jewelry with such modern sophistication befitting versatile women.
Today Scintilla Gioielli, a multi-brand jewelry store in Bangkok, highlights the heritage, uniqueness and the most popular collections of the Italian Marco Bicego that are also available for sale in our Siam Paragon boutique.
The History of Marco Bicego – From A Child to a Master Craftsman
Dated back to 1958, Giuseppe Bicego founded his first gold workshop in the Veneto region of northern Italy specializing in gold chains. Marco Bicego as a child playing in his father's gold jewelry workshop got his first training from Italian gold artisans and his father in the art of gold. Over many years, once Marco Bicego learned how to create stunning gold jewelry with deeply rooted local tradition, the apprenticeship under his father ended and he established his own collection in the year 2000.
In his interview with The Jewelry Editor Magazine, Marco Bicego emphasizes his tradition as below: 
"Craftsmanship is fundamental for me and for the brand. What has never changed and never will be is that each and every piece of Marco Bicego Jewelry is crafted by hand by my artisans in our headquarters."
What Makes Marco Bicego Jewelry So Unique?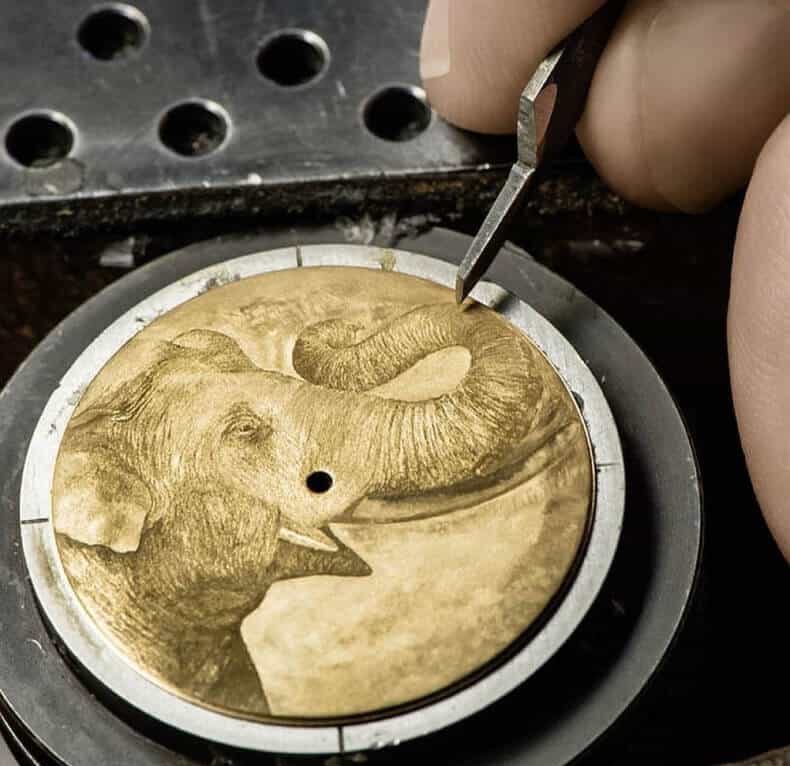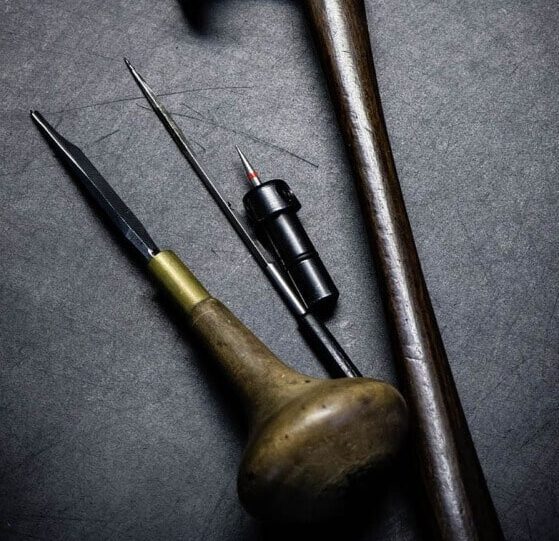 Because each jewelry is hand crafted in-house by master goldsmiths, each piece exudes a distinctive quality and signature unique to the brand. And while these master craftsmen work on a predetermined design of each collection, no piece can ever be the same. Just like how one may interpret the piece with their unique skill set, experience, material at hand, history and more within the exact same specifications. Any finished masterpiece is a rarity that cannot be recreated. And little do people know that Marco Bicego Jewels are made with hand selected gemstones, exclusively cut and each stone's setting is custom made. This is the level of exclusivity that cannot be duplicated.
One of the most unique aspects of Marco Bicego jewelry is in the 'bulino' finish of gold. Hundreds of lines are hand-engraved with a 'bulino' tool which is an ancient device for carving. A technique that can produce a near photographic realism that cannot be replaced with a machine even in this day and age. This gives each Marco Bicego jewel its finely brushed texture that is recognizable like no other. An example of the collection made with this technique is the 'Lunaria' collection.
Another distinctive specialty of Marco Bicego jewelry lies in the 'hand-twisted coil', a spiral made of 18K gold that presents a contemporary twist to the collection.
This signature was born out of a 'happy incident' where one day in his father's workshop, a machine malfunctioned and so the gold was twisted. In that very moment a surge of inspiration sparked and Marco Bicego went on to perfect his vision into one of the brand's most iconic aspects. 
Marco Bicego - Lunaria Collection
Lunaria is one of the four species of flowering plant native to southwest Asia and the Balkans. Some called it 'Silver Dollar' plant for its iridescent leaves that shine like the moon. In this collection, the signature 'bulino' technique is extensively used to interpret the shine of lunaria's beauty.
Discover: https://www.marcobicego.com/wd/collections/lunaria
Marco Bicego - Marrakech Collection
The unmistakable hand-twisted 18K gold coil, the technique that defines Marco Bicego is showing its glamour. Imperfect and ever-changing like sand dunes, choose between pure 18K gold or adorn the glorious twist with diamond for extra brilliance.
Discover: https://www.marcobicego.com/wd/collections/marrakech
Shop Marco Bicego at Scintilla Gioielli
Visit our multi-brand jewelry boutique at Siam Paragon to witness real life wonders of artisanal excellence. All curated from world renowned Italian brands with emphasis on design, craftsmanship and quality that last over a lifetime.
Siam paragon, Shop 46A, M Floor 991 Rama 1 Road, Pathumwan, Bangkok 10330
OPERATING HOURS:
Everyday 11:00 – 19:00
TEL: +66 2 610 9378
EMAIL: [email protected]