Contemporary Luxury with Marco Bicego
"I remember sitting at the workbench in my father's company as a boy. That's where it all began. I remember the excitement of touching and crafting yellow gold. It was my father who passed on the passion for this job and gave me the courage to be daring, to believe in my dreams."
Marco Bicego found his passion for the world of fine jewelry early in life. It was sat on the work bench of his father's studio that he discovered his love for crafting yellow gold into magnificent fine jewelry. Son of Guiseppe Bicego, the owner of a successful gold chain business in Vicenza, he spent a lot of time as a growing boy at his father's atelier watching goldsmiths dutifully craft works of art that would adorn the necks of many jewelry enthusiasts. It inspired him to receive training and attempt to make beautiful pieces of his own.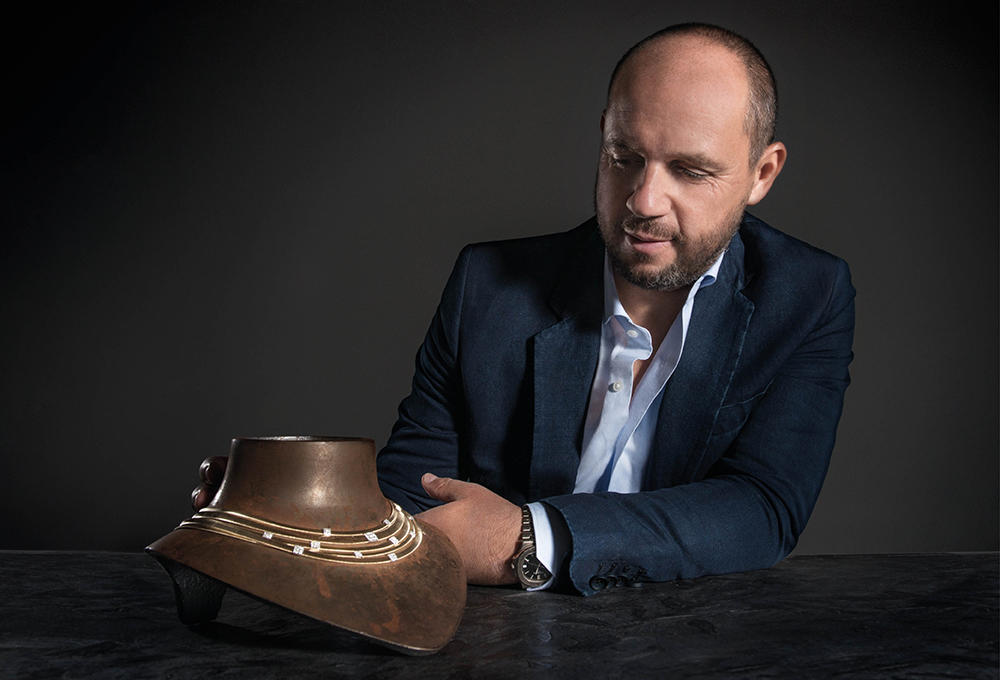 Coming from a family of goldsmiths that honor traditional Italian crafting techniques, it was perhaps destiny that Marco Bicego would debut his own collection one day. It was the start of the new millennia in the year 2000 when he revealed his first line of fine jewelry. Shaped using Old World Italian craftsmanship, he introduced striking yellow gold wonders that were hand engraved and hand-coiled by talented artisans in Vicenza, Italy. Each piece was born from his unique creativity and the final products showed indelible sophistication. Marco Bicego boasts that it is his deep passion for the goldsmithing art that produces such exquisite pieces inspired by the beauty of nature.
Marco Bicego embarked on his entrepreneurial adventure over twenty years ago now. Since then, he has made a name for himself in the world of fine jewelry by showcasing collections that are distinctive and style consistent, becoming synonymous with timelessness and refined elegance that add a sophisticated touch to everyday wear. The creative director of his namesake brand for more than two decades, gold jewelry from Marco Bicego is always of the highest quality and production standards, with designs that show excellent craftsmanship. He has become an international success, with his collections not only having popularity in Italy and other European countries, but across the globe in places such as the United States, the Far East and Middle East. You can even discover Marco Bicego in Bangkok!
Marco Bicego Jewelry: Italian-Made Excellence from Vicenza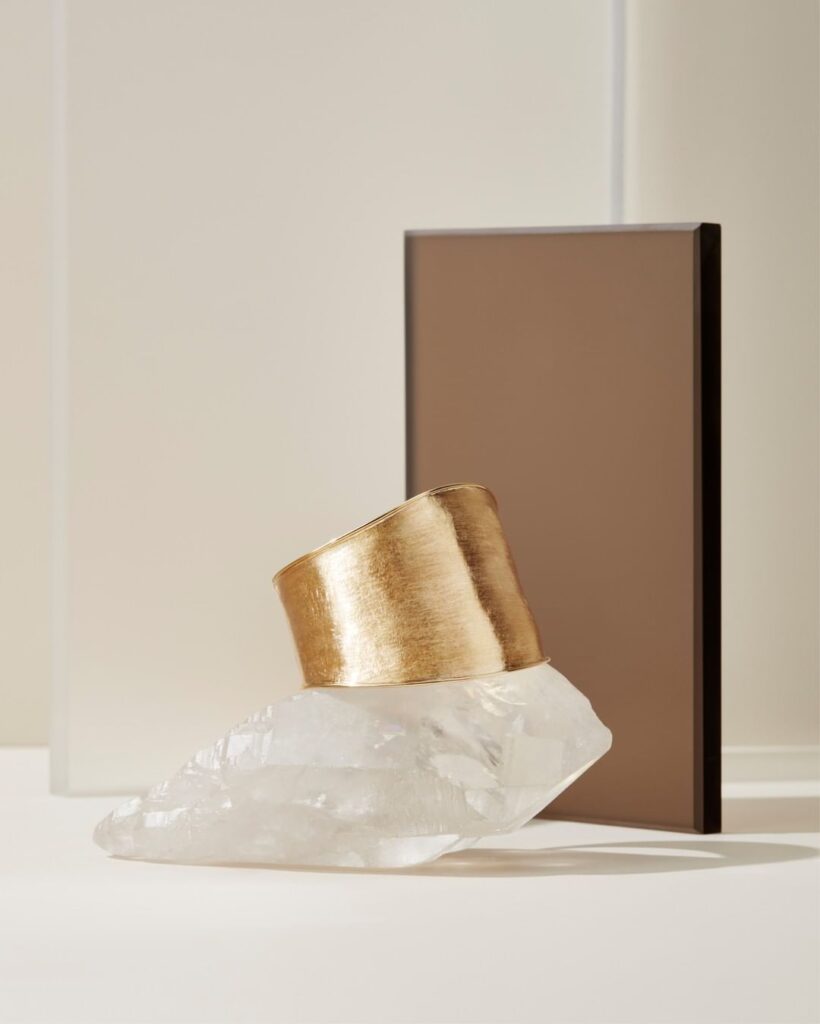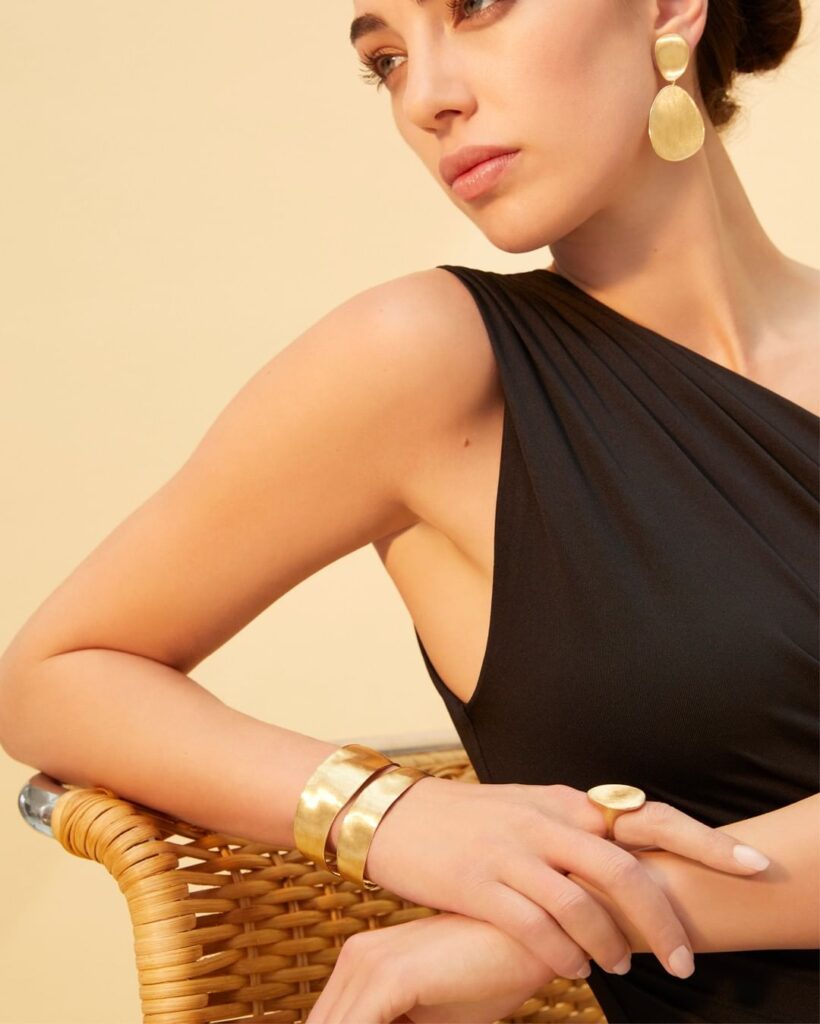 All Marco Bicego bijouterie is made in-house and comes from the area where Italian fine jewelry first came into being — Vicenza, Italy. It only made sense to situate his headquarters there given its rich history of being a place where goldsmithing skill and jewelry-making expertise is passed down from generation to generation like a cherished family heirloom. Specifically, his main office resides in Trissino, which in the Veneto region of Northern Italy and the province of Vicenza that is known for being Italy's capital of gold.
The undeniable talent of his masterful gold artisans is plainly seen in their unparalleled craftsmanship of his distinctive fine jewelry. Committed to Vicenza's time-honored goldsmith techniques, their keen expertise and life-long passion invoke emotion in each Marco Bicego piece. Adhering to the core values at the very heart of Marco Bicego creations, tradition, excellence, high quality and expert artistry is always evident in the works of art produced by his goldworkers.
Expert Italian Craftsmanship of Marco Bicego Jewelry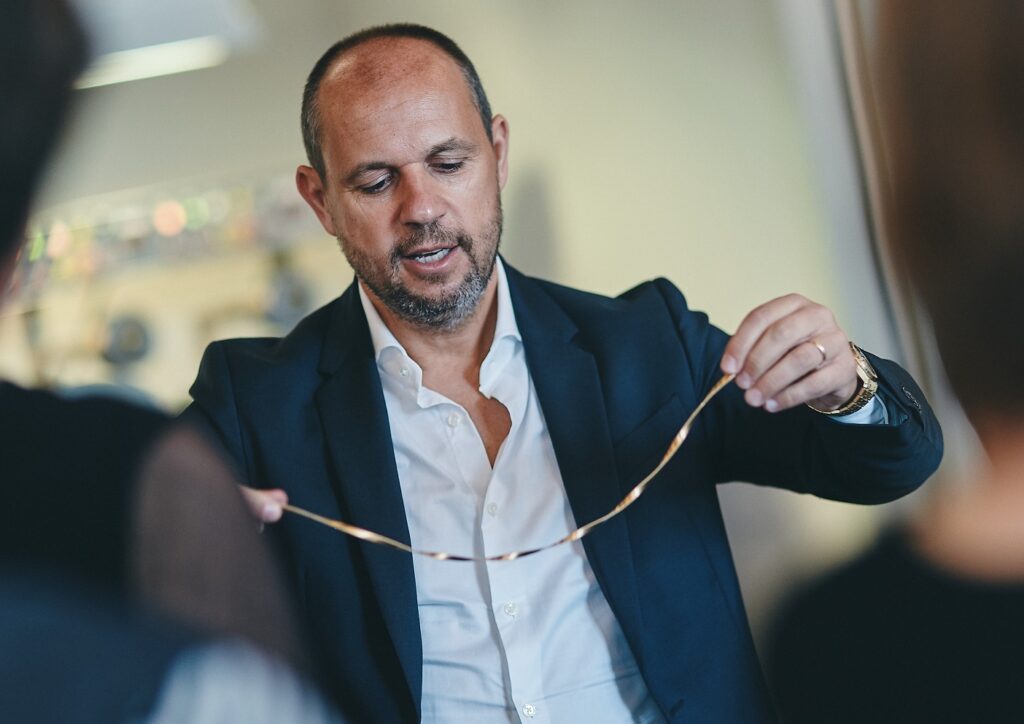 "My collections stand out for their exclusive manufacturing techniques, passed down to me by my father."
Every single step of the Marco Bicego jewelry production process is done in-house to ensure the highest quality results. They even smelt their own 18 karat gold. Over the years, his jewelry's stylistic identity has become known for vibrantly colored gemstone combinations, finely balanced hand-engraved pieces, and inimitable motifs.
Recognized most notably for brushed finishes on their gold pieces, his craftsmen make use of the traditional 'Bulino' tool to create these textures by hand, devotedly creating each fine line with the ancient carving tool. This distinct quality is what sets Marco Bicego jewelry apart from others in the industry, making it an incontestable original from the fine jewelry virtuoso and identifiable to those with a discerning eye. It has become the hallmark of the brand.
Beyond the signature brushed lines, Marco Bicego brings a contemporary touch to his pieces by introducing a hand-twisted coil to the ageless sophistication of gold. Thick strands of the material are tightly wound to create an 18 karat 'thread', allowing his goldsmiths to create unique shapes with his luxury designs. A known favorite of our fine jewelry shop in Bangkok, Scintilla Gioielli showcases his Lunaria and Marrakech collections at our location.
Explore Marco Bicego in Bangkok Through Scintilla Gioielli
There is no denying that Marco Bicego is a master at his craft and presents a vision of fine jewelry that has enticed the hearts of women worldwide. To have a piece from any of his collections is to own a work of art and hold it in your hands. Visit Scintilla Gioielli where we showcase multi-brand high jewelry in Bangkok on the M floor of Siam Paragon. Indulge yourself in our Marco Bicego Lunaria and Marrakech collections. Look stunning with Marco Bicego in Thailand where your gold will shimmer in our sunny weather.