Italian Wedding Rings and Engagement Rings For Discerning Brides
Be invited into Scintilla Gioielli Boutique's most precious collections. Timeless yet refreshing twists of your classic wedding rings and wedding bands, each tells stories of love with such graceful forms, finest quality gems and renowned Italian craftsmanship that will make your wedding ring a one-of-a-kind masterpiece.
Choosing the right wedding or engagement ring that really suits "you" makes all the difference. We believe Italian jewelry, cherished as the best for its unmistakable design, heritage and unmatched quality can provide the final component to compliment the bride. A secret ingredient. A crown jewel. Something that will do justice in the wedding and also in your daily life.
When it comes to a gold and diamond wedding ring, it is not uncommon for newlyweds to purchase wedding rings with sizable diamonds that would be worn once, then locked in a safe. Or ones that may attract unwanted attention its wearer would be cautious wearing it on the streets. And in some cases, wedding rings that are too "classic" they just aren't capable of illustrating your refined sense of style.
Fred not, discerning brides, for we have just the right kinds of wedding rings for you at Scintilla Gioielli Boutique. Let us start with the most iconic piece.
Inspired by the graceful sand dunes shaped by the desert wind of Tuscany. Annamaria Cammilli Dune Ring's sculptural forms are both subtle and elegant at the same time. This wedding ring is made entirely of 18K Gold with 8 different colours of choice from sunrise yellow to chocolate. As of today, Annamaria Cammilli is the sole jeweler that can provide such unique colours of gold. The first iconic distinction that is in a class of its own.
Annamaria Dune wedding ring is crafted with traditional Italian techniques so that the gold surface is finished by hand in silk-like texture with reflecting edges that adds outstanding shine. Not to mention the finest little diamonds that brings everything home.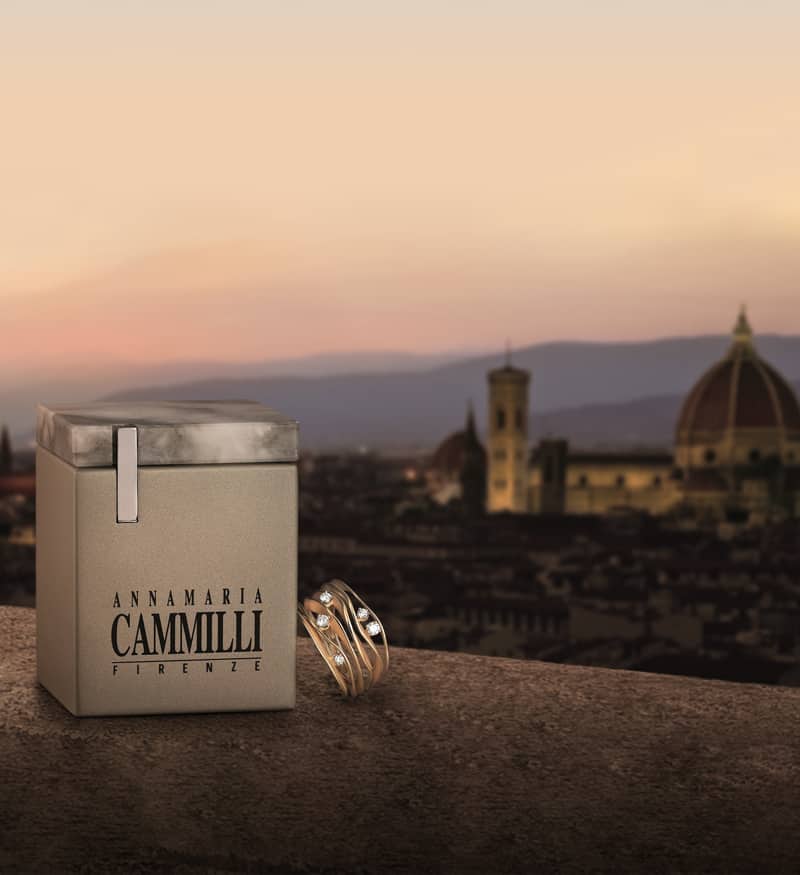 Mattia Cielo Rugiada Rings
Mattia Cielo Rugiada ring is definitely another choice worth considering even though the design may cater to only some types of ladies who are not afraid of making a statement. Worn by the right lady, a Rugiada diamond end three or five wrap ring made of 18K white gold and titanium provides more than a breath of fresh air to how we define wedding rings. 
The Rugiada ring is the perfect wedding ring for those who dare challenge the norm in creative ways. Combining innovation with precious 18K gold and diamond to achieve an Italian masterpiece. Made with titanium alloy, a material commonly used in the aerospace industry, the Rudiada ring has an extraordinary ability to always return to its original position even after rigorous use. The material also allows the wedding ring to be extremely light and soft, but not without extra brilliance from diamond for your everyday elegance. This wedding ring comes in both white and yellow gold with optional extra sparkles from more diamonds.
Contact us today or come visit our boutique at Siam Paragon, M Floor, for more detail.
Explore Mattia Cielo: www.scintilla.acemsweb.com/product-category/mattia-cielo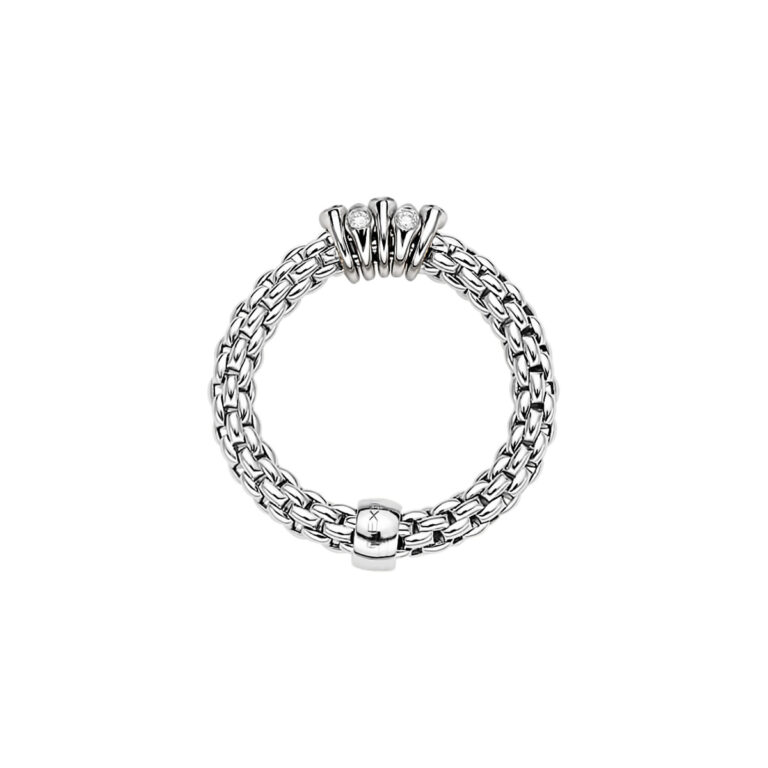 The Italian family owned Fope evolved from a traditional workshop in 1929 to one of the most iconic Italian jewelry brands in the world thanks to its signature 'novecento mesh'. Each finely crafted Fope rings is designed and created within the workshops in Vicenza where they combined both technology and rare material to create a range of unique jewelry.
Fope as a wedding ring gives both unprecedented preciousness with its entire 18K gold material and diamond Pavé, hand-made by Italian jewelers, and superior flexibility from dozens of 18K gold springs that hides within the ring to allow the ring to expand – hence the 'Flex'It' name.
There are many designs to choose from, both light and modern or bold and stylish. Discover Fope rings here: https://www.fope.com/en_as/categories/rings.html
We would recommend the Eka, Prima and Vendôme collections that come with the Flex'It system that allow you to enjoy every day elegance – a modern wedding ring suitable for our time.
We would recommend the Eka, Prima and Vendôme collections that come with the Flex'It system that allow you to enjoy every day elegance – a modern wedding ring suitable for our time.
Visit Our Boutique at Siam Paragon Shopping Mall
Choosing your ideal wedding ring from world renowned Italian brands and witnessing true beauty that only the finest jewels can offer. Imagine Italian design, unique techniques, quality and functions combined into your extraordinary wedding band. Schedule a visit today and have our experts recommend the most suitable wedding ring that compliments your style for both the wedding and beyond.
SCINTILLA GIOIELLI
Siam paragon, Shop 46A, M Floor
991 Rama 1 Road, Pathumwan, Bangkok 10330
OPERATING HOURS:
Everyday 11:00 – 19:00
TEL: +66 2 610 9378
EMAIL: [email protected]