Scintilla Gioielli, A Multi-Brand High Jewelry Shop in Bangkok for Your Everyday Elegance
At the very heart of Bangkok's fashion and lifestyle district of Siam lies a unique multi-brand high jewelry shop in Bangkok known only among a few who appreciate the finer things in life. A sanctuary of exploration for those who value uniqueness in style, craftsmanship and sheer quality of Italian high jewelry proven to be at the very top of the world from generations to the next…
Discover Scintilla Gioielli, a multi-brand high jewelry shop in Bangkok which carries world-class jewelry brands such as Annamaria Cammilli, Fope, Nanis, Mattia Cielo, Palmiero Jewelry Design, Scavia, Yoko London and many more.
We believe jewelry is more than just a piece of adornment, but an expression of art that speaks volume about its wearer. A one-of-a-kind masterpiece that will last for a lifetime. A kind of brilliance that makes you stand out effortlessly.
Just as Italian jewelry design has been refined from generations to generations throughout the Roman empire and the Renaissance period, Scintilla Gioielli showcases pieces of high jewelry with the very same artistic level as the revered Italian painters and architects. Some brands embrace technological advancement and modern materials into creating highly innovative high jewelry befitting our time, some seek to showcase their heritage and exclusivity like no other. Our jewelry shop in Bangkok features both schools of thoughts nonetheless. Let's take a look at some of our most sought-after brands.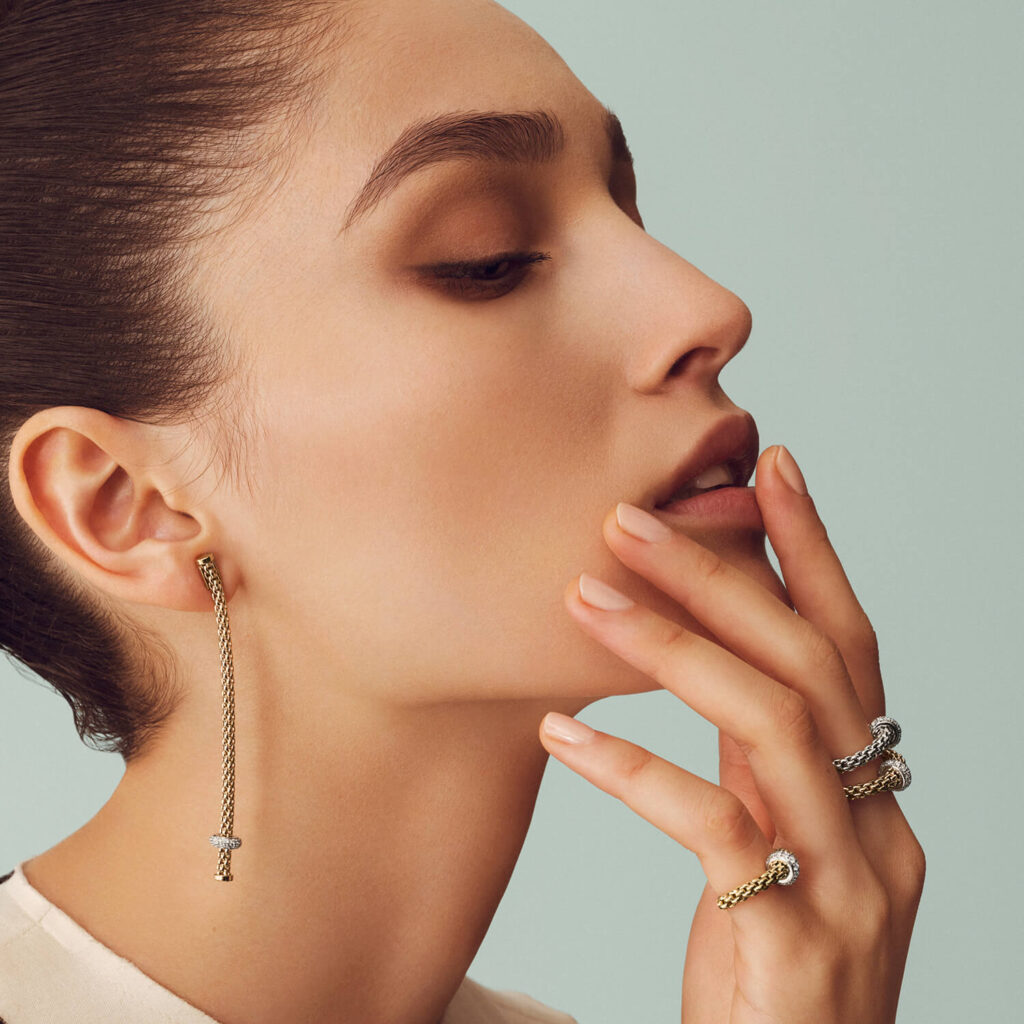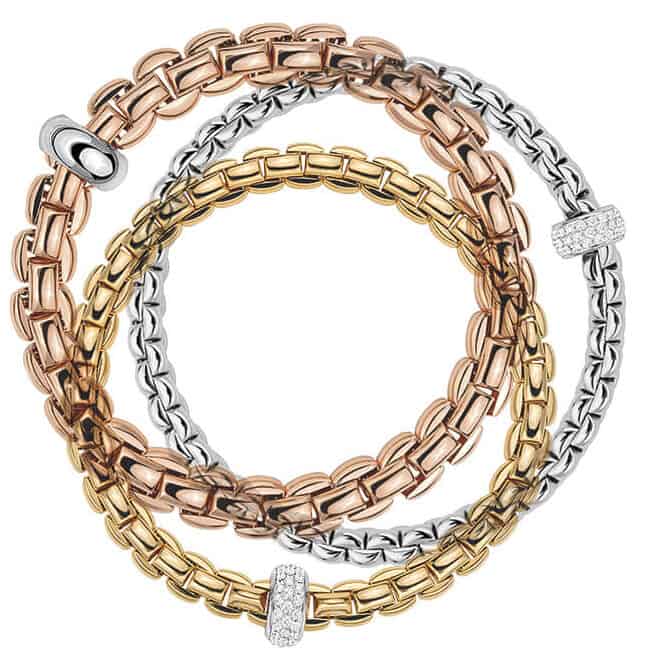 A fine Italian jewelry brand that revolutionized the way women wear jewelry. Fope history dates back to 1929 when the company specialized in making watch straps from gold and later became the biggest supplier to Switzerland's biggest watchmaking brands. It was until the third generation that Fope expanded its expertise into creating their gold jewelry business with its signature "Novecento" mesh – characterized as a highly distinctive interlinked chain of 18 K gold parts making it softer, elegant and easy to wear. With its astounding success, Fope earned a permanent place in the international high jewelry scene where it stands out as a symbol of elegance and quality made in Italy.
Today, Fope stays true to its iconic Novecento style. The flexible factor, known as 'Flex'it', has been extended to rings, earrings, pendant and other types of jewelry to complete its fully flexible collection.
Highlight collections at our multi-brand high jewelry shop in Bangkok: Eka, Prima, Mialuce
Explore more: www.scintilla.acemsweb.com/product-category/fope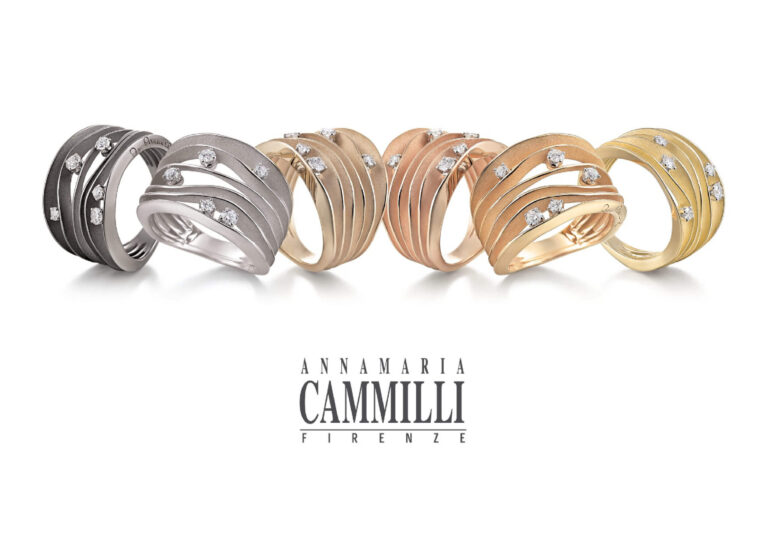 Although the brand is defined as design jewelry, its level of craftsmanship and uniqueness in design that have been passed down by generations since 1871 is more than enough to classify Annamaria Cammilli as Italian fine jewelry. After all, Cammilli is the only brand in the world that creates six (6) exclusive colours of 18K gold making their pieces recognizable with just a glance. Cammilli takes inspiration from nature and currently features four main concepts: Essentials, vision, texture and flowers. Each with their own array of collections.
Explore Annamaria Cammilli at our high jewelry shop in Bangkok or shop online at www.scintilla.acemsweb.com/product-category/annamaria-cammilli
Left: Goccia Bracelets GBR3177 and GBR3176, Right: Dune Bracelets GBR1249J and GBR1249W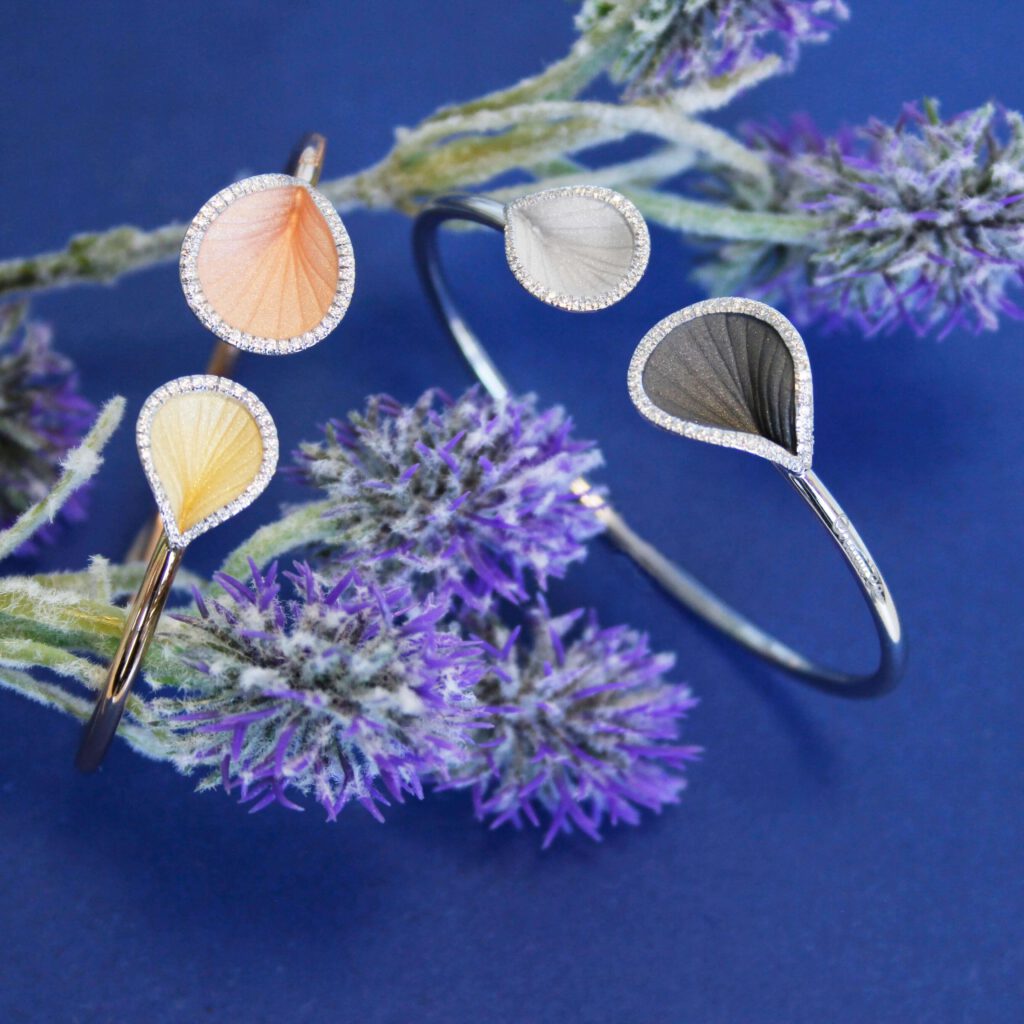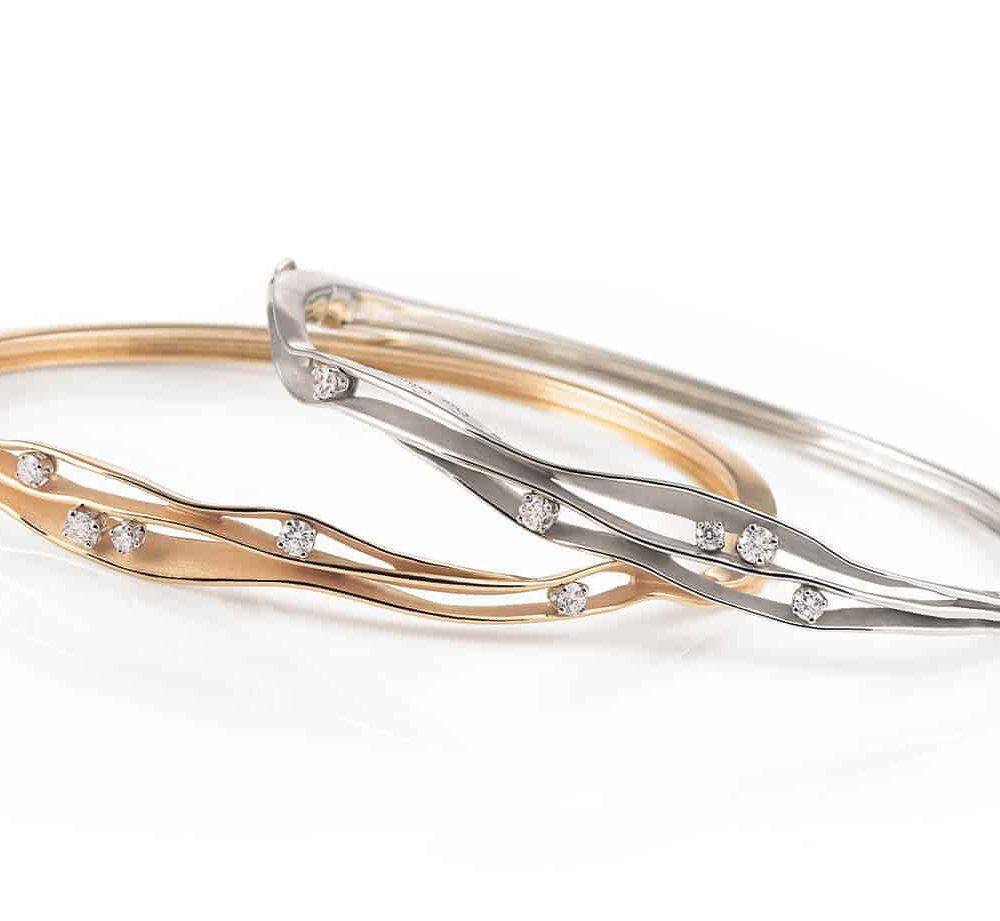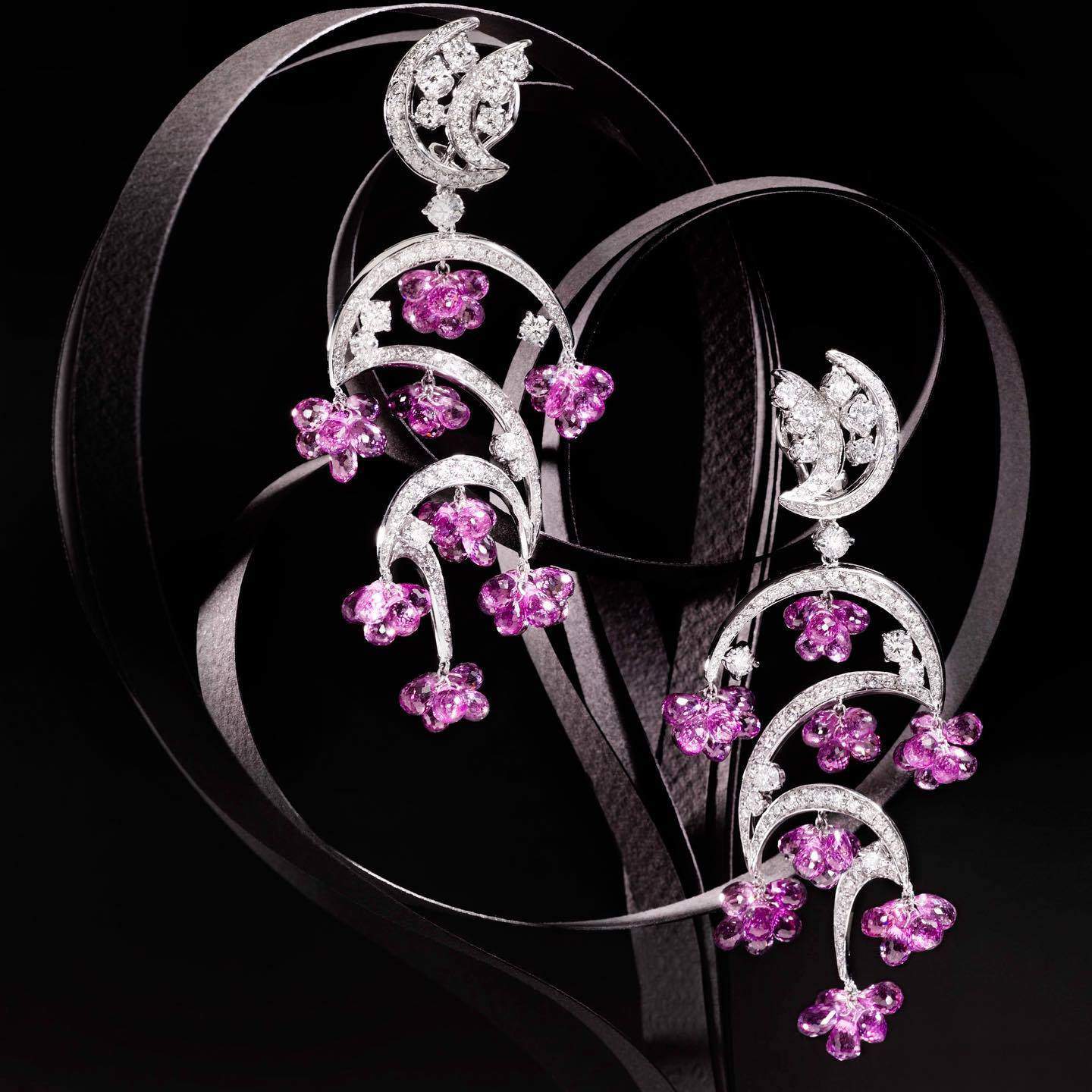 One of the great families of Italian luxury. When shape, material and colour combine in a new way to tell a story that is absolutely one of a kind. A masterpiece that combines ideas, technical perfection to make it work, and extraordinary materials to bring it to life. With the rarity of the finest gemstones, no Scavia piece can be like any other. For those who cherish pieces of high jewelry that are above and beyond in every way, Scavia is for you.
Explore Scavia: www.scintilla.acemsweb.com/product-category/scavia
Aside from the brands above, there are still many Italian high jewelry brands we offer at Scintilla Gioielli. Explore our website to see some of the brands or schedule a private visit with us today from 11:00 – 19:00 hrs.
SCINTILLA GIOIELLI
Siam paragon, Shop 46A, M Floor, 991 Rama 1 Road, Pathumwan, Bangkok 10330
Tel: +66 2 610 9378
Email: [email protected]
Line: @scintillabkk